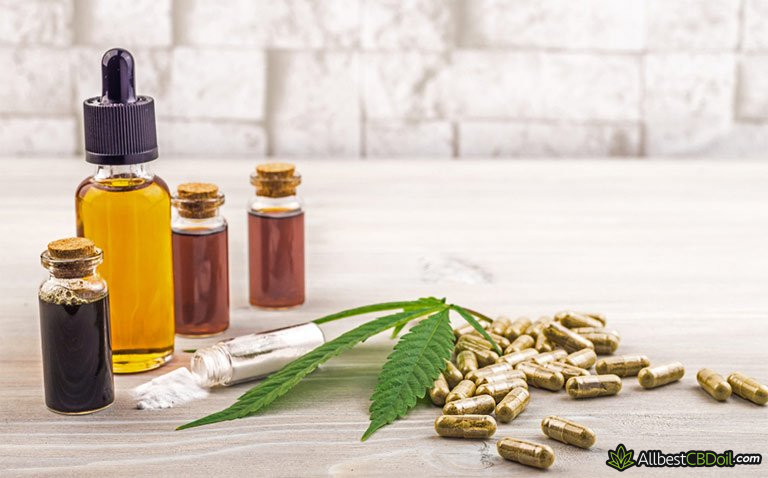 You can do a great many things from the cannabis plant. Perhaps even too many, and then get lost in that variety. This guide will focus on two main CBD products: CBD Isolate vs Full-spectrum CBD oil.
After the recent legalization of industrial hemp across the U.S., hundreds, if not thousands, of hemp-derived products started to sprout in the market. From dog food to gummy-bears, oils, creams, pills, etc…
Luckily, the basics are always simple and here we have CBD Isolate vs Full-spectrum CBD oil battling which one is better and stronger.
Today we're going to find out the difference between Full-spectrum and Isolate CBD.
The battle has already begun. There were moments when one was having more users' appreciation but then the situation started to change and the odds shifted.
Which one is gaining the winning-position now? Read along and find out who won the "Full-spectrum CBD vs Isolate" battle.
CBD Isolate vs Full-spectrum CBD Oil
What should the key points of CBD Isolate vs Full-spectrum comparison be?
Can they even be compared to each other?
Or are they completely different products?
In order to answer these questions, we have to look at each of them separately. Then, perhaps, it will be clear what we are comparing here.
CBD Isolate
CBD Isolate is a pure CBD product extracted from hemp (Cannabis Sativa). The extraction goes through a series of complex purification processes and in the end, we get somewhere around 99% pure CBD-only crystals.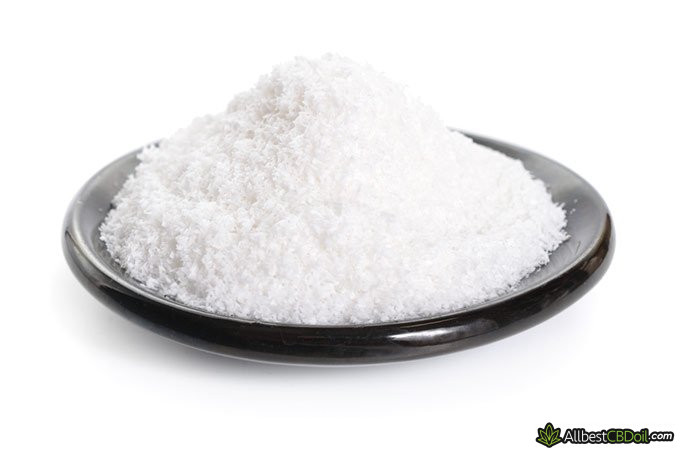 Those crystals can be then grinded down to powder and prepared for consumer use.
Latest CBDistillery Coupon Found:
30% Exclusive Discount
On All CBDistillery Products
You have an exclusive chance to save 30% on your CBDistillery order. Grab this limited-time promo code & enjoy top-rated CBD products!
Expiration date: 04/10/2023
931 People Used
Only 37 Left
Full-spectrum CBD Oil
Full-spectrum CBD is an oil extract from the same cannabis species, though its chemical composition is way richer - containing the full range of chemical components, such as a phytocannabinoids, terpenes, and flavonoids.
Because it has a full range of those plant chemicals, it interacts with our body differently.
They are both derived from the same plant - industrial hemp - and widely used in the CBD community. Therefore, when comparing CBD Isolate vs Full-spectrum CBD oil, we must take a look at their composition, effects on our body, and the way of consumption. Hopefully, this helps you clear the confusion and choose the winner.
Difference Between Full-spectrum and Isolate CBD
The main difference between Full-spectrum and Isolate CBD is in their composition. Most people choose CBD Isolate because it has no psychoactive component THC in it (actually, it has no other chemical component except CBD).
Some people don't want to intake THC for moral reasons, some have more practical considerations - it might fail your drug test.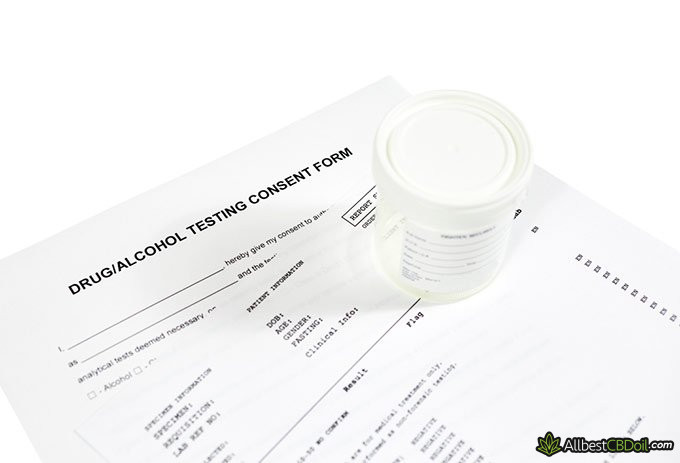 Also, if we compare the taste of Full-spectrum CBD vs Isolate, one would most likely choose CBD Isolate for it is tasteless and odorless. Full-spectrum CBD, on the other hand, has a strong earthy flavor, similar to that of wheatgrass.
The way of consumption also differs in CBD Full-spectrum vs Isolate. Full-spectrum CBD oil is usually taken sublingually (holding the dose beneath the tongue for a couple of minutes and then swallowing).
CBD Isolate, on the other hand, has many ways to be consumed: it can be put into drinks, food, it could also be taken sublingually, or it can be added to other products to enhance them with CBD.
Another distinct difference between Full-spectrum and Isolate CBD is their effectiveness and positive influence on our health[1].
Scientists have already proven that Full-spectrum CBD oil is stronger and more effective than CBD Isolate. The active cannabis compounds work in synergy creating an 'entourage effect' while CBD alone wouldn't be able to do it.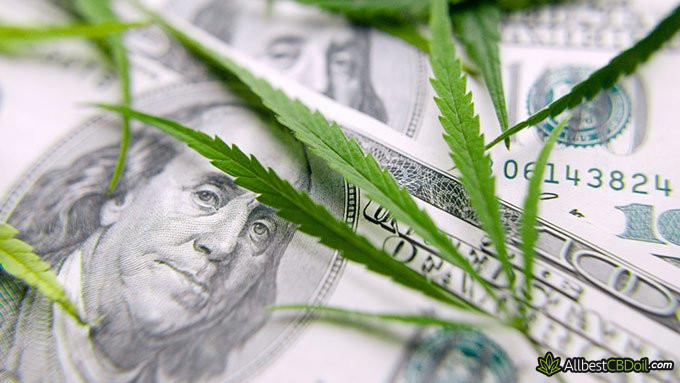 The last clear difference for CBD Full-spectrum vs Isolate is in their price. CBD Isolate is less expensive and therefore could be bought to enhance CBD Full-spectrum oil. Let's take for example a couple of leading brands and what they have to offer:
CBDistillery is famous for its huge variety of good quality CBD products. Their CBD Isolate powder costs $30 for 1 gram (1000mg), while the same amount of Full-spectrum CBD oil is double the price - $60.


Lazarus Naturals - another great company with organic practices and good quality products. It has an even cheaper option to offer: 5 grams (5000mg) of their CBD Isolate costs only $75. Compared to their high-potency Full-spectrum CBD oil, where only 3 grams cost $110, the difference is quite obvious.
If we compare the price of CBD Full-spectrum vs Isolate, it is indeed way more expensive. However, we need to take into account that when buying Full-spectrum CBD oil, you also get a whole bunch of other beneficial phytocannabinoids, terpenes, and flavonoids.
CBD Isolate vs Full-spectrum. Legality
The cultivation of industrial hemp has been legalized throughout the U.S. in 2018 with the passing of the Farm Bill. Naturally, all hemp-derived CBD products also become legal. However, regional governments still hold authority over their state's cannabis laws - some states still prohibit any kind of cannabis product.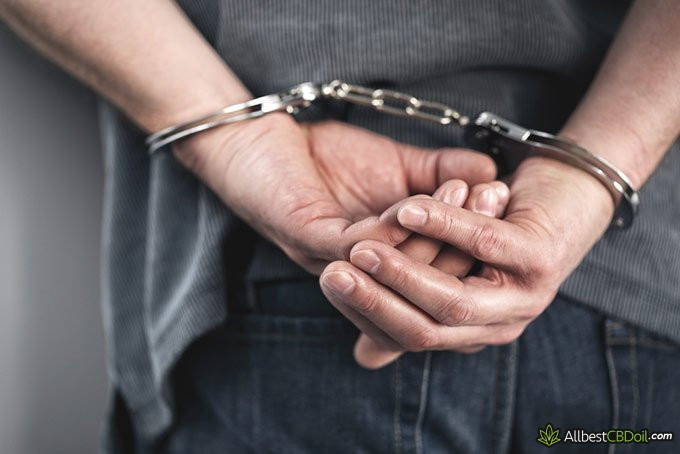 Even though CBD Isolate has no psychoactive ingredients, it is still illegal in Nebraska, Idaho and North Dakota. All the other states have no problem with CBD Isolate because it is not considered a psychotropic drug (despite being a cannabis product).
Full-spectrum CBD oil, on the other hand, contains the cannabinoid THC (though in very low quantities) which is also found in marijuana. For this reason, some states are more reserved towards it. If you're considering to purchase the oil, be sure to first double-check your state's regulations on cannabis products.
Unless the state you live in has already legalized the use of marijuana. Then there shouldn't be any problem to use Full-spectrum CBD oil at all.
CBD Isolate vs Full-spectrum. Shift of Power
Why there are so few brands that sell CBD Isolate? It wasn't long ago that people thought CBD in its pure form should be a more powerful product than cannabis oil. Logically thinking, since CBD is the predominant element in this oil, if it was purified then it would work more efficiently, no?
Well, recent studies support the idea that it is the other way around - Full-spectrum cannabis oil has more potential than CBD alone. The groundbreaking discovery by Israeli scientists in 2015[2] has proven the Full-spectrum CBD oil's superiority over CBD Isolate with regards to its effects on health.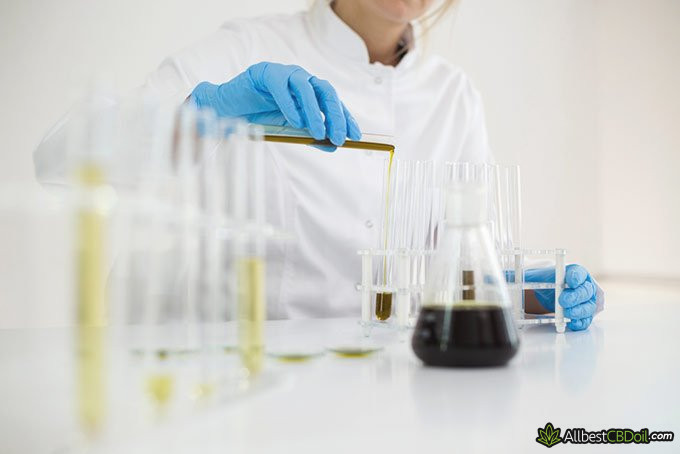 After this, the battle of "CBD Isolate vs Full-spectrum CBD oil" has shifted to oil's advantage. Both consumers and producers started giving preference to cannabis oil rather than CBD Isolate. This is probably the main reason why there are not as many CBD isolate producers as there are Full-spectrum CBD oil producers.
Broad-spectrum CBD oil
Of course, there is still a demand for CBD Isolate - either for moral or practical reasons. Some are simply uninformed and afraid to consume any psychoactive elements along with their product, others are consciously refraining from it because of a drug test or personal beliefs, for example.
Since that is the case, the law of supply and demand has produced a new player in this "CBD Isolate vs Full-spectrum" game - Broad-spectrum CBD oil.
It is similar to Full-spectrum oil because it has a whole lot of cannabis chemical compounds, except the psychoactive THC. Thus you can potentially reap more benefits with Broad-spectrum CBD oil than with CBD Isolate alone, and without having to put THC in your body.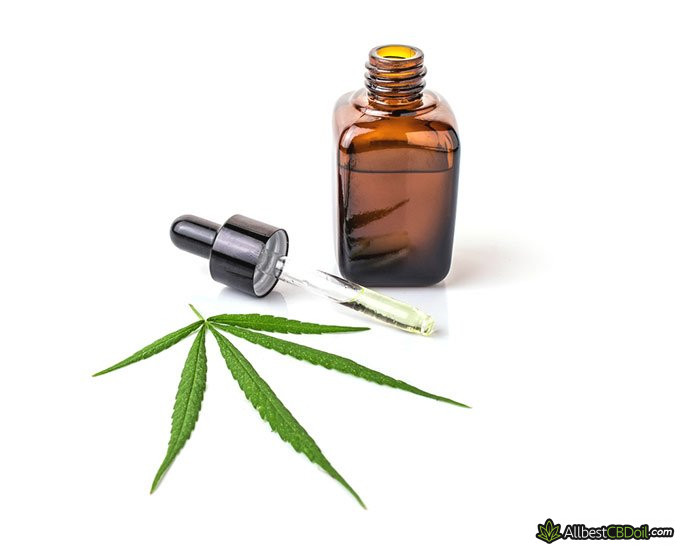 Even though it is not the most popular choice, we recommend a couple of certified companies that sell high-quality Broad-spectrum CBD:
Medterra is a reliable and affordable company with potent and high-quality products. They offer the Broad-spectrum CBD tincture in two strengths: 1000 and 2000 mg per 30 mL bottle. The prices are $59.99 and $99.99 respectively.


cbdMD is another well-established and user-loved CBD company that offers a wide range of CBD products. Their Broad-spectrum CBD oils come in many different potencies, the lowest being 300 mg per 30 mL bottle and the prices starting from $29.99. They also offer free shipping on ALL orders.
Pretty much every CBD brand that we recommend has a 30-days money-back guarantee, so you can feel at ease if you're not sure whether you will like the product or not.
Best Full-spectrum CBD Oil
In this "CBD Isolate vs Full-spectrum" battle, the obvious winner is Full-spectrum CBD. For this reason, the main product of most CBD brands is Full-spectrum CBD oil. So, if your state allows it and you have no hard feelings for THC, we highly recommend trying one out.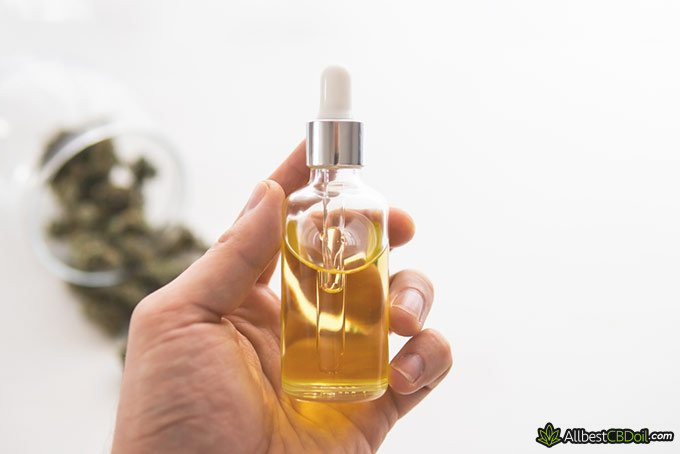 Of course, the U.S. CBD market is huge and it might be a bit difficult to navigate through it at first. It is advisable to make a thorough research about the product and brand before purchasing it. Also, we strongly advise you against buying CBD products from sites like Amazon or eBay.
Only certified, organic and transparent companies are a sensible choice for purchasing CBD products. Therefore, look for those and read the 3rd party reviews about them, to get an understanding of where the company stands.
Similar to this "CBD Isolate vs Full-spectrum" article, we also write other guides to help you understand this industry. Also, we review the most popular brands and provide you with our verdict of their weaknesses and strengths, and whether they are worth your time and money.
At present, we could highlight a few leading Full-spectrum CBD brands worth your consideration:
Charlotte's Web. Though it might get a bit pricy, the user reviews and likeability suggest that their product is worth the money. Charlotte's Web is definitely one of the leading companies in this industry, with certified and US-grown hemp, tested and potent products and a wide selection of goods.


CBDistillery. They also have plenty of products to choose from but their Full-spectrum CBD oil tincture is a lot cheaper, compared to Charlotte's Web. Though it might not be as potent. Overall, it is a great CBD company.


NuLeaf Naturals. This brand only sells old-school Full-spectrum CBD oil. Their product is organic, tested, and strong. Though you can't choose the oil's strength - all of their products contain the same amount of cannabinoids per milliliter - 50 mg (this might be a TINY bit too strong for a beginner).
These are just a few brands out of many. However, in our opinion which is based on extensive research, these are considered amongst the leading brands in the Full-spectrum CBD oil category.
Conclusions
This "CBD Isolate vs Full-spectrum" article was made for you to understand the difference between Full-spectrum and Isolate CBD. We hope by now you know the key parts that differentiate the two.
To help you rewind, those are:
CBD Isolate has no psychoactive THC in it
CBD Isolate is tasteless, odorless and usually in the form of a powder
Full-spectrum CBD oil is usually taken sublingually, while CBD Isolate has more ways of consumption
Full-spectrum CBD is stronger, more effective and therefore more expensive than CBD Isolate.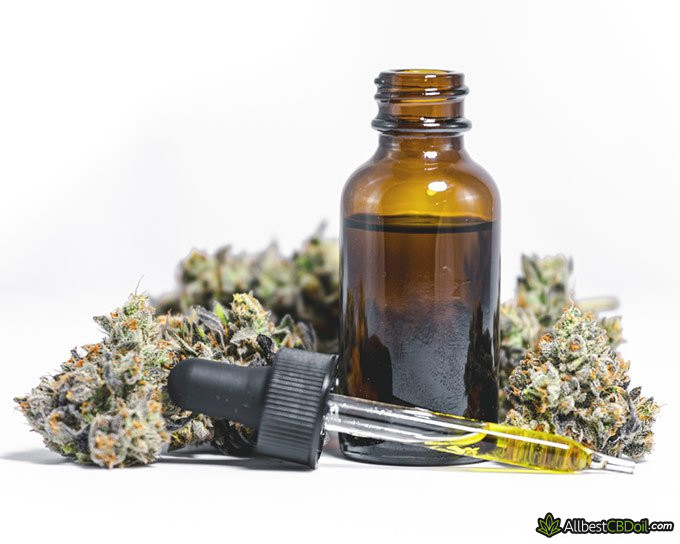 Since THC is one of the main elements that differentiate CBD Isolate vs Full-spectrum oil, producers have started to sell a middle-ground product - Broad-spectrum CBD oil which is THC-free but still contains other powerful cannabinoids.
In order to not get lost in the variety of products, it is necessary to research the brand you wish to buy the product from. Also, we recommend reading our unbiased reviews about the most popular CBD companies in the U.S. market today.
Scientific References

1. Natalya M. Kogan, MSc and Raphael Mechoulam, PhD: 'Cannabinoids in health and disease'
2. Ruth Gallily, Zhannah Yekhtin, Lumír Ondřej Hanuš: 'Overcoming the Bell-Shaped Dose-Response of Cannabidiol by Using Cannabis Extract Enriched in Cannabidiol'
Leave your honest feedback review
Leave your genuine opinion & help thousands of people to choose the best cbd. All feedback, either positive or negative, are accepted as long as they're honest. We do not publish biased feedback or spam. So if you want to share your experience, opinion or give advice - the scene is yours!