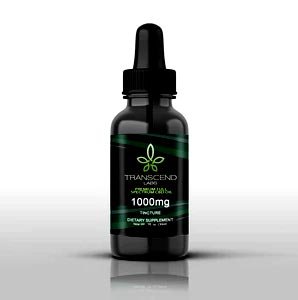 The world of CBD products is a tricky one - to this very day, there's a lot of uncertainty floating around, and potential customers aren't exactly sure which products are going to be best for them. This is why many turn to customer reviews - today in this Transcend Labs review, we'll be taking a look at one of the less-known brands out there.
Less-known does not automatically equate to less-attention-worthy, though. A single look at the brand's homepage will tell you that the company certainly has a lot to bring to the table. Worry not - we'll get right into it.
TL;DR: The few customer Transcend Labs reviews that are out there will tell you that the company offers lab-tested, full-spectrum CBD products. As of writing this article, you'd be able to choose from CBD oil, pain cream and gummies - all coming to you via "discreet" shipping.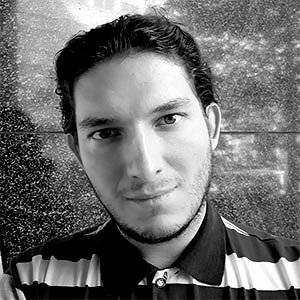 Nikola Djordjevic
MD, Co-Founder of LoudCloudHealth
What should users be aware of before starting to use CBD?
To start slow, since CBD is a concentrate and it's easy to get the dosage wrong. Everyone reacts differently to CBD based on body-weight, psychological predisposition, and a variety of health factors. It's best to start on a slow dosage and see how you tolerate it before advancing to more potent doses.
Pros
Full-spectrum CBD products
Potent
Organic, pesticide-, herbicide- and GMO-free
Lab-tested
Cons
Only ships within the US
Small product selection
Transcend Labs Review: PROS
In the world of CBD products, there are a few different features that are typically considered to be "pros" and "cons" of a product provider. The situation in this Transcend Labs review is no different - that said, let's start off this article by talking about the strengths of the brand in question.
Lab-Tested CBD Products
I've mentioned in the introductory part of this article that the term "CBD" is still, to this day, shrouded in mystery and secrecy. That's mainly because of a lack of information and research done on the topic. While some research suggests that CBD can help with a wide variety of medical conditions[1], there are still many doubts lingering around.
Well, whether you're one of the doubters or believers, you can likely agree that the only way to trust a CBD brand is to know that its products have been checked by independent labs.
There are Transcend Labs CBD reviews that point this out, too - when a CBD product is checked by independent testers, and proven to be in-line with the general health regulations, it gives the company selling it legitimacy. Believe it or not, but there are quite a few shady brands out there.
As you may have gathered already, this is not the case with this Transcend Labs review - the brand in question is quite up-to-standard in this matter. Well, sort of - let me elaborate.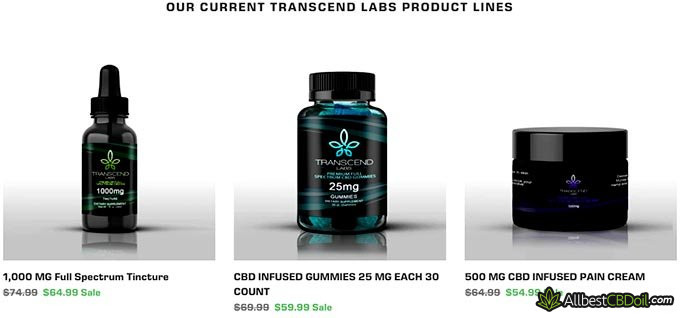 On the very top of the company's webpage, you'll notice that there's a note stating that the products sold on the site are "lab tested for safety and efficacy". When a CBD product is tested independently, you can be sure that the test results are going to be completely accurate. When the tests aren't independent, well… Things become a bit more tricky.
It's understandable that the company has tested their products with independent labs - that's basically the industry standard -, but a person who doesn't know better might get confused upon entering the site and seeing that the "independent" tag is missing.
Latest Deal Active Right Now:
Save 10% Now
On Full Spectrum Transcend Labs CBD
Grab your exclusive 10% while you still have the chance! Save on quality, 100% full spectrum Transcend Labs CBD products.
Expiration date: 02/12/2023
382 People Used
Only 51 Left
Full-Spectrum CBD Products
If this isn't your first time searching for reliable CBD products, you might have heard the terms "full-spectrum", "broad-spectrum" and "CBD isolates" thrown around. There are significant differences between all of these terms - I can tell you in advance, though, that most customer Transcend Labs reviews point out that the company offers full-spectrum products.
CBD isolates are, as the name implies, products that contain nothing else but pure CBD extract. One of the main benefits of these products is that they contain practically no traces of THC - the thing that makes you high when you smoke marijuana.
Broad-spectrum and full-spectrum CBD products aren't too different from one another, but full-spectrum ones are considered to be the more potent of the two. As the name likely implies, full-spectrum CBD oils, gummies and other products contain all of the cannabinoids found in hemp, and not just CBD.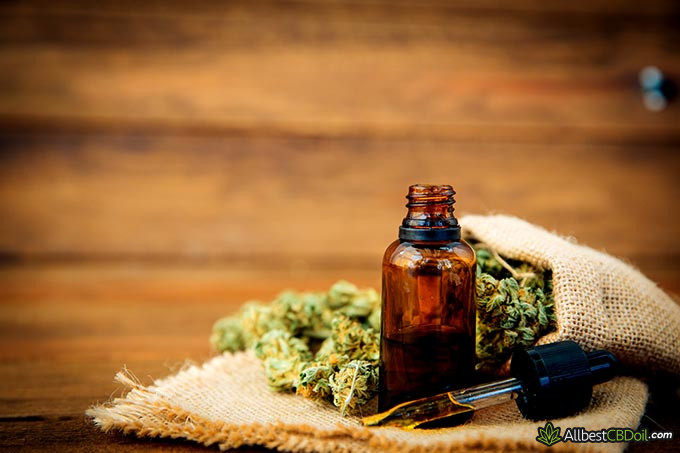 Full-spectrum CBD products have what is known as the "entourage effect" - some Transcend Labs reviews will point out that this is exactly what's responsible for the strength of such products. All of the cannabinoids mix up, creating a stronger and longer-lasting effect of the product in question.
It's worth noting, though, that full-spectrum products do also contain some traces of THC - they shouldn't breach the norm of 0,3%, though.
All of that said, in this Transcend Labs review, I'm glad to state that the company does sell full-spectrum CBD products. Quite frankly, if you're looking for potency and strength, Transcend Labs have got you covered.
Organic CBD
One of the more popular concerns that potential customers have while looking for Transcend Labs CBD reviews is the products being organic. What this means is that the hemp from which CBD is extracted is grown in a natural way, without any added pesticides, and completely GMO-free.
Well, in the same way how the company is proud of providing customers with full-spectrum, lab-tested products, it also proudly states that the CBD products sold on the site are completely organic, with "no pesticides, herbicides, or fertilizers".
These days, whether you're looking for Transcend Labs reviews or any other edible product review, it's pretty difficult to find products that would be grown and taken care of in a natural, potentially harmful material-free way. That's a big benefit, for sure!
Potent Products
Admittedly, potency is probably the most important feature that many people look for when they read Transcend Labs reviews. The same applies to any other provider out there, too - it's somewhat of a universal phenomenon.
Truth be told, though, it makes perfect sense - with new research constantly coming out that claims that CBD might have positive effects on epilepsy and other serious health problems[2], many people want to get the most out of their products, whether it be for physical health, stress alleviation, or other reasons.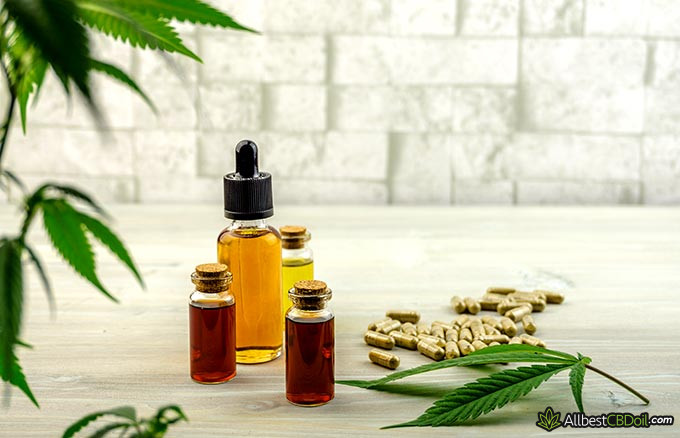 In this Transcend Labs CBD review, I can tell you - the brand does offer potent products. That's especially true with their CBD gummies - it's not every day that you'll come across full-spectrum gummies!
That said, no matter if you choose to go with the gummies, oil or pain-relieving cream - all of the products sold by the brand should be potent enough even for CBD veterans.
Transcend Labs Review: CONS
While most of the customer Transcend Labs reviews found online (the few that there are) are definitely positive towards the company and its products, we should still take a look at some of the more notable complaints that people have, too.

Did you know?
Only Ships Within the US
If you're someone who's not from the US, and have decided that Transcend Labs is worth giving a shot, I'm afraid you're going to be left disappointed - the company doesn't ship their products overseas.
In all honesty, that's not really a rare thing to see - there are many brands out there that don't ship their products outside the US, top-tier CBD sellers included. There are basically too many legalities and regulations in such an ordeal - both on the brand's side of the things, and on the wannabe customers.
Somewhat of an Unknown Company
Brand exposure is, without a doubt, one of the most important things that a company can have in the world of CBD products. The same applies for both this Transcend Labs review, and any other CBD brand reviews, too - granted that CBD is a contentious topic in of itself, it can be difficult to trust a company of which you've never heard of before.
This is very evident when searching for reliable customer Transcend Labs reviews online - there simply aren't all that many of them. That doesn't mean that the brand is shady or outright bad - it just means that it's still building a name for itself.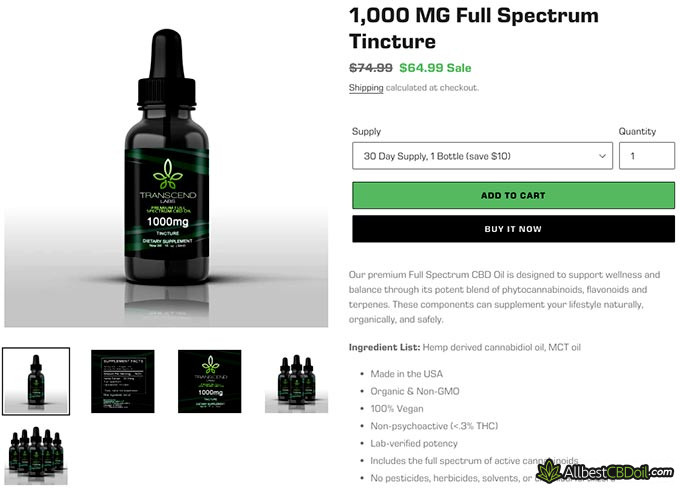 Transcend Labs offer some decent CBD products - however, its lack of exposure might sway potential customers away towards some of the better-known and trusted brands. This is definitely a topic the company should focus on!
Small Product Selection
If you decide that you want to try Transcend Labs out, and navigate to the brand's store page, you'll find that there are only three products available for you to purchase - CBD oil, gummies and pain cream.
The brand claims that these three types of products aren't only the most popular options that people look for, but are also the most effective methods of using CBD. I concur - that said, many successful companies out there still have a much wider selection, especially when CBD vapes and pet food have become as popular as they are.
Quite frankly, if you're someone who wants to try out something new, and are tired of the "traditional" ways of consuming CBD, Transcend Labs isn't going to be your cup of CBD. If, however, you aren't necessarily a CBD eccentric (you don't plan to vape CBD or use some of the more fancy topicals), and are willing to use it the old-fashioned way, that's not going to be a problem.
Price
In all honesty, pricing is one of the main parts of this Transcend Labs review where the company really does outshine quite a few of its competitors. The pricing options offered by the brand are competitive, which is especially true if you purchase something on a sale.
The prices for the Transcend Labs CBD oil (on a sale):
CBD-infused pain cream (on a sale):
CBD-infused gummies (on a sale):
Furthermore, the company also offers free "discreet" shipping on orders that are over $75. The term "discreet" is essential here - many customers might not want to flash their CBD package to the neighbor or at the post office, so the fact that the brand has actually thought about it is definitely a huge win on their part.
Also, you'll receive a 30-day period during which you can return your product, if you changed your mind for some reason or are simply unsatisfied with it. Do note, though, that you can't open the actual product and test it out - if you do so, you're no longer eligible for a refund.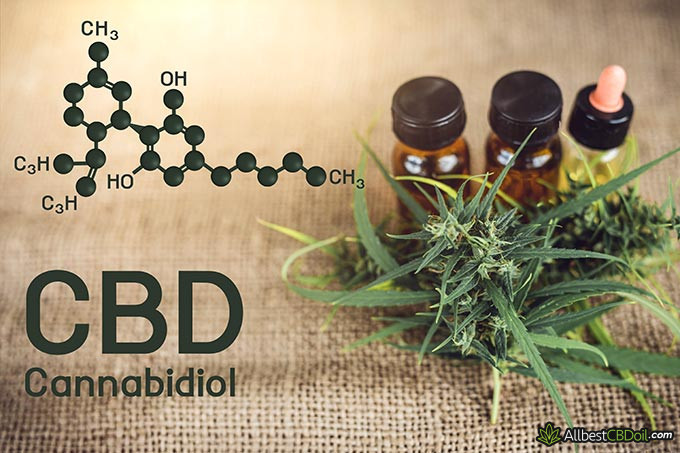 There are a few exceptions to the brand's return policy, if you've followed the above-discussed process and have not unpacked or otherwise damaged your CBD product shipment, you shouldn't worry about it, since you'll likely be able to get a refund without a hassle.
Here is The Best CBDistillery Offer I Found:
30% Exclusive Discount
On All CBDistillery Products
You have an exclusive chance to save 30% on your CBDistillery order. Grab this limited-time promo code & enjoy top-rated CBD products!
Expiration date: 03/12/2023
931 People Used
Only 37 Left
Conclusions
Whether you're looking for CBD products for your physical or mental health, it does not matter - the fact that you'd likely want to get the most reliable and trustworthy products likely remains true, either way.
Truthfully, most people tend to turn towards some of the more well-known CBD brands - these have many customer reviews, and their products have been checked and tested time and time again.
That said, if you're someone who's not adamant on purchasing only the "best of the best" CBD products on the market, and are willing to give an up-and-coming brand a shot, Transcend Labs might be perfect for you. While the company isn't yet very established, and offers a limited product assortment, that doesn't take away from its benefits.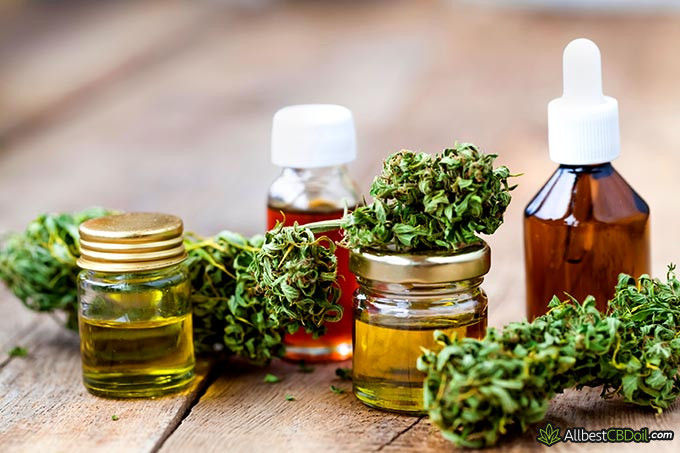 Potent, full-spectrum CBD products, free shipping and refund options, organic and GMO-free production processes… Definitely a good track record! So, if you're looking for potent CBD oils, gummies and creams that would give you that entourage effect and last longer than usual, Transcend Labs is worth a shot.
All of that being said, I thank you for reading this Transcend Labs review, and hope that it was informative to you. Good luck in finding the best CBD product for yourself, and until next time!
Please keep in mind, though, that before you start using any CBD-based or related products, you should always consult with your family doctor. While I can tell you about the general collective feeling that most people have about certain CBD providers, this information should never substitute that of professional advice.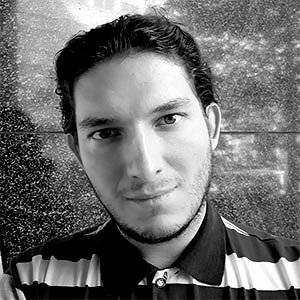 Nikola Djordjevic
MD, Co-Founder of LoudCloudHealth
Contributed By Nikola Djordjevic, MD, Co-Founder of LoudCloudHealth
Nikola is a board-certified family physician as well as co-founder and medical advisor at LoudCloudHealth.com<...
Read Full Bio...
Scientific References

Contributed by
Nikola Djordjevic
, MD, Co-Founder of LoudCloudHealth
1. José A. Crippa, Francisco S. Guimarães, Alline C. Campos, and Antonio W. Zuardi: 'Translational Investigation of the Therapeutic Potential of Cannabidiol (CBD): Toward a New Age'
2. Archie A Khan, Tawfeeq Shekh‐Ahmad, Ayatakin Khalil, et al.: 'Cannabidiol exerts antiepileptic effects by restoring hippocampal interneuron functions in a temporal lobe epilepsy model'
Leave your honest Transcend Labs review
Leave your genuine opinion & help thousands of people to choose the best cbd. All reviews, either positive or negative, are accepted as long as they're honest. We do not publish biased reviews or spam. So if you want to share your experience, opinion or give advice - the scene is yours!