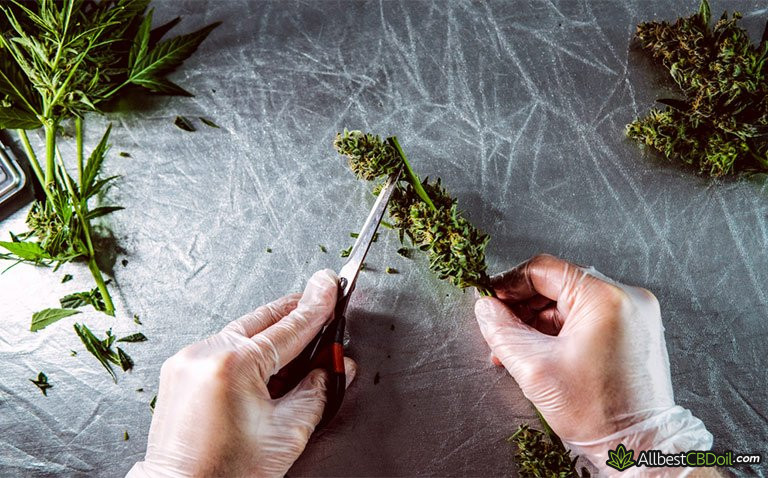 I bet you have already heard at least something about the cannabinoids, such as THC and CBD - they are the most talked-about and well-known compounds of cannabis.
But what about the other cannabinoids? Do you know what is CBG? Considering its role and potential benefits, it should be standing alongside those two, if not above…
While that is yet unclear, what does CBG stand for? It is considered to be one of the 'minor cannabinoids' because it usually doesn't make up more than 1% of the cannabis chemical composition. This is perhaps the main reason it hadn't received much attention from the scientists until recently.
In actuality, its acidic state CBGA is a precursor to all of the cannabinoids, a 'mother' giving birth to them all. In the early stages of the hemp plant growth, it is one of the most abundant compounds.
However, recent studies can only hint at various CBG benefits, and CBG effects are yet to be fully understood.
This article will focus on the data we already have, answer such questions as "what is CBG?", "what does CBG stand for?", "what is CBG oil?", and "what are CBG benefits?".
What Is CBG?
CBG is one of the cannabis plant's phytocannabinoids, much like CBD or THC. However, it is considered a 'minor cannabinoid' because it does not make up more than 1% of cannabis chemical composition.
What does CBG stand for? It's short for cannabigerol. First discovered in the 1960s as the first cannabinoid to be formed in the hemp plant and which acidic form CBGA is the precursor from which all other cannabinoids are synthesized. That's why it is often referred to as the 'mother' of cannabinoids.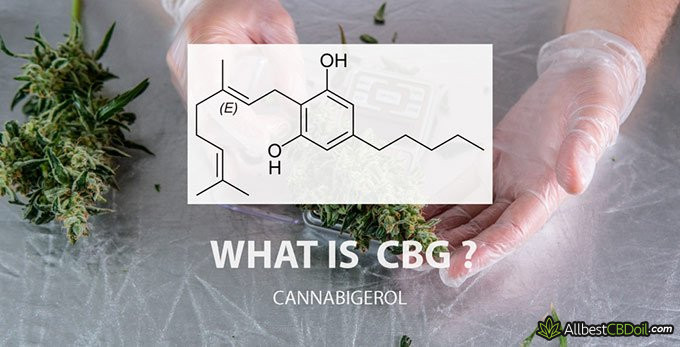 Also, since it gives rise to all other cannabinoids, it must potentially hold the therapeutic qualities which latter cannabinoids are equipped with (or so would the researchers hypothesize). And therefore, it attracts a lot of interest from scientists and consumers simultaneously.
Another important quality of CBG is that unlike THC, it is non-intoxicating. So the potential for abuse and addiction should be absent.
How Does CBG Work?
Similarly to cannabidiol (CBD), CBG effects are linked to the endocannabinoid system. It interacts with endocannabinoid receptors (CB1 and CB2) thus affecting the areas they are responsible for, like mood, metabolism, memory, perception of pain, etc.
It can also inhibit the endocannabinoid enzymes from degrading endocannabinoids, like anandamide. Thus the levels of anandamide are increased and their effects - prolonged. This is linked to the treatment of depression because anandamide is closely related to our emotions and mood.
Furthermore, CBG works in a similar way the cannabinoid CBD does - it blocks THC from binding with CB1 receptors and protects the system from its intoxicating effects.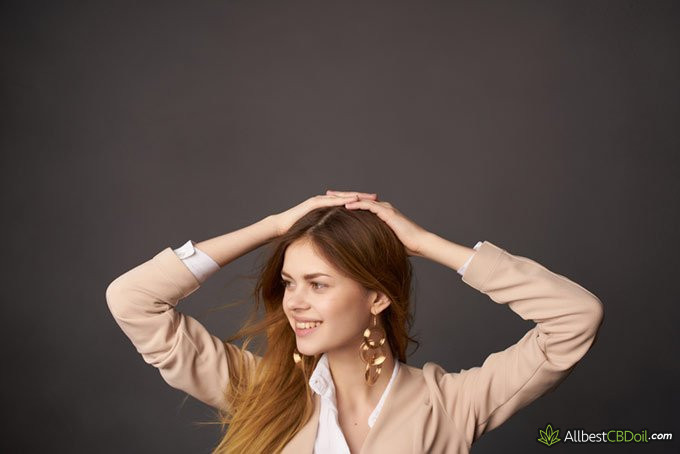 While the research on 'what is CBG exactly and what are its benefits' is still inconclusive, what we do know is promising. The potential CBG benefits on our health are extensive and varied. Most of the CBG benefits are somewhat similar to those of CBD, however, some are promising even better results.
Potential CBG Benefits
Scientists are suggesting that CBG effects might be closely related to our endocannabinoid system's function. For example, currently, the research shows potential CBG benefits of: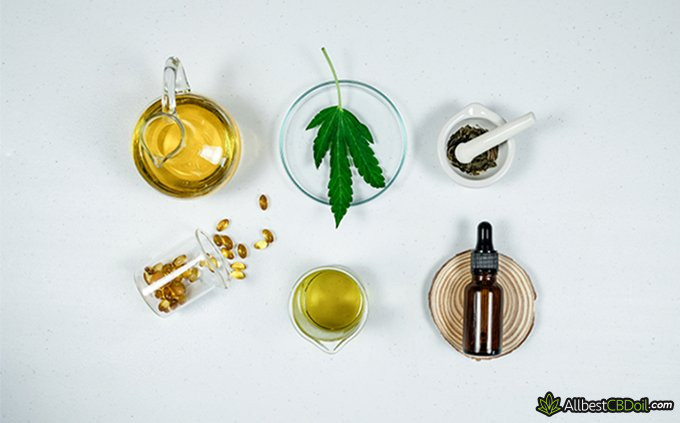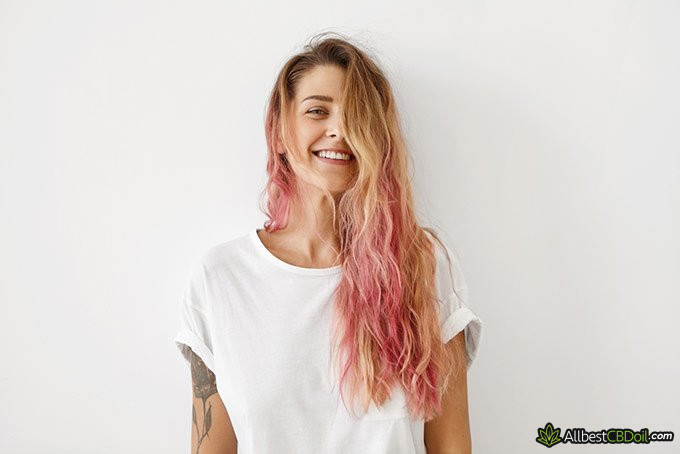 These CBG benefits are hinted by current scientific research, but it does not stop here. Scientists are constantly deepening their understanding of cannabinoids, and CBG is ranking amongst the most interesting ones. So it is entirely possible that future studies will show even more varied potential CBG benefits.
All of these benefits are achieved through consuming CBG extract/CBG oil either in its pure form or together with other cannabinoids.
What Is CBG Oil?
Since we've already discussed what is CBG, and what are CBG benefits, the best way to reap those is by consuming CBG oil.
What is CBG oil, you might ask? Well, it's like pure CBD oil, just entirely out of CBG (duh). What I mean is that CBG oil is extracted from the cannabis plant just like CBD is extracted from it.
However, if you would only want to use a pure CBG oil, you might need to open up your wallet widely because CBG is sometimes called "the Rolls Royce of cannabinoids".
You see, since CBG takes up no more than 1% of the cannabis chemical constitution, you need thousands of pounds of cannabis biomass to extract only a small amount of pure CBG.
As an example, some cannabis species, like industrial hemp, contain up to 30% of CBD. This means you need 30 times less cannabis biomass to extract the same amount of CBD.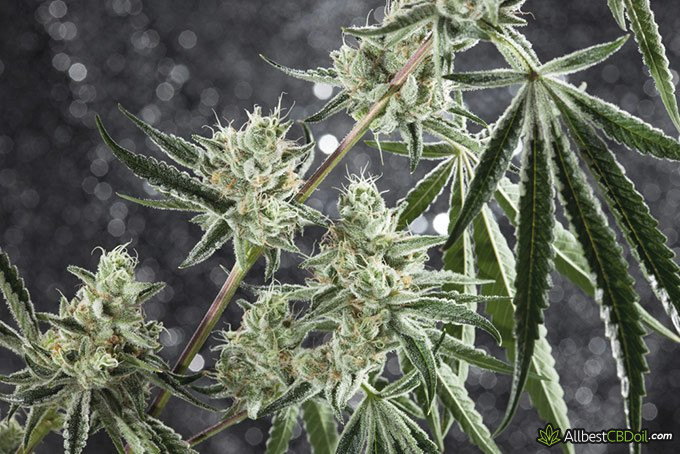 Also, the demand for CBG oil has risen in the past few years but the supply is not yet capable to meet it. Furthermore, extracting CBG requires advanced and expensive technologies. So, adding all these factors together, you get quite a sum of money per milliliter of CBG.
Any Alternatives?
What is CBG should be already clear by now. It's a non-intoxicating minor cannabinoid with qualities similar to those of a CBD.
Now, if you're already familiar with Full-spectrum CBD oil benefits and usage, you might have already thought "why wouldn't you just use Full-spectrum CBD oil and get the similar effects?".
That is exactly what we think, too. Why bother paying hundreds of dollars for a thing, if you can get similar effects with a cheaper option? By the way, cheaper doesn't mean worse!
Of course, pure CBG won't show up on your drug test. It might treat some conditions that Full-spectrum CBD cannot. But until the research is clear, we would recommend not wasting your money yet (at least until the CBG prices will go down) and stick to the good ol' Full-spectrum CBD oils.
If you're wondering where to start, we can suggest taking a look at our reviews about current CBD product leaders in the market and decide which one best suits your needs.
Our personal top three Full-spectrum CBD oil producers are:
Table: Top 3 full-spectrum CBD oil producers
Of course, the market is changing rapidly and the usual rule of thumb is - the more you produce, the more its quality weakens. However, these three brands seem to be holding quite well, regarding their product quality.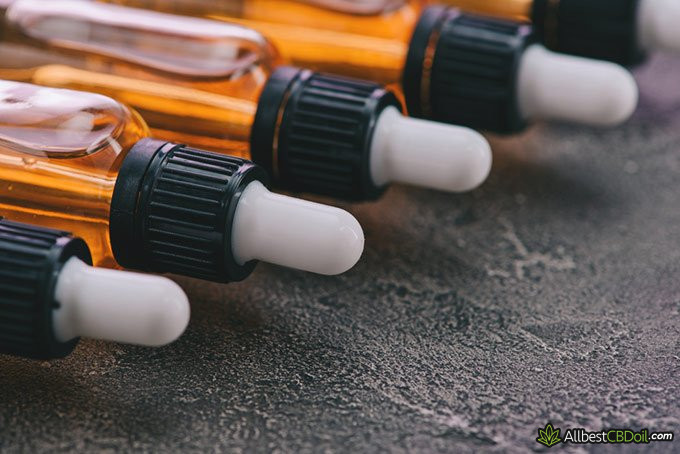 There is another alternative for those who wish to avoid the psychoactive ingredient THC (though the amount of THC in Full-spectrum CBD oil will not intoxicate you). It is Broad-spectrum CBD oil. Everything is pretty much the same as Full-spectrum CBD oil, just without THC.
Our top picks for Broad-spectrum CBD oil now are:
Table: Top 3 broad-spectrum CBD oil producers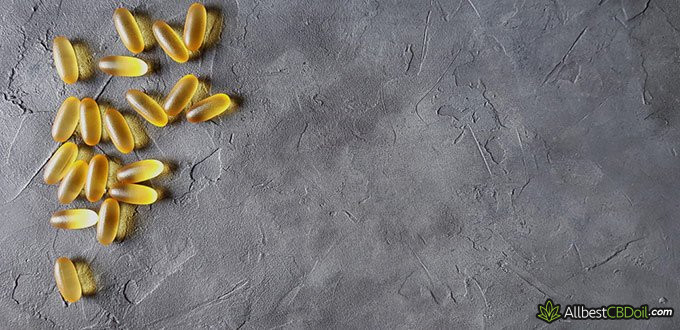 There are also other CBD companies offering all kinds of different CBD products but in our opinion, for now, these seem to be leading the market.
It is a bit strange that none of them are offering CBG oil for sale. Perhaps the producers themselves wonder, 'what is CBG?'... It is indeed not yet widely discussed cannabinoid, so most of the people stick to the better-known THC and CBD.
The names for THC and CBD are already hard to memorize for a newcomer, not to mention cramming him with other minor cannabinoid names. 'What is CBG?' is mostly asked by those who have already done some digging into this whole 'cannabis thing', or they are very specific with their needs...
Conclusions
To sum up, this article was exploring 'what is CBG', what its benefits are, what CBG effects are, and 'what is CBG oil'.
Hopefully, by now you have some sense of what does CBG stand for and why it is gaining the interest of users and scientists alike.
CBG, short for cannabigerol, is a minor compound of cannabis with potentially major benefits to our health. CBG benefits range from neuroprotective, anti-inflammatory, anti-anxiolytic qualities to even cancer-fighting potential.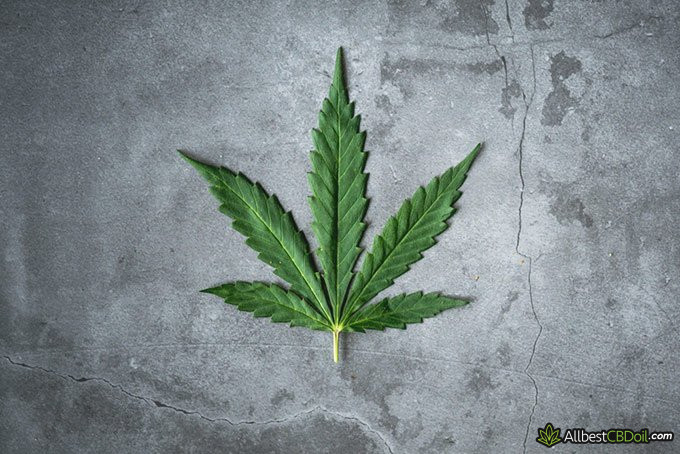 In the article, I was answering the questions "what is CBG oil?" and "why is it so expensive?". The amount of cannabis biomass needed for minimal amounts of CBG oil, the demand, and the costly technologies required for its extraction makes it "the Rolls Royce of cannabinoids."
As an alternative, we recommend using either:
Full-spectrum CBD oil from Charlotte's Web, CBDistillery, NuLeaf Naturals, or
Broad-spectrum CBD oil from Green Roads, cbdMD, Medterra.
Scientific References

1. MG Cascio, LA Gauson, RG Pertwee et al.: 'Evidence that the plant cannabinoid cannabigerol is a highly potent α2-adrenoceptor agonist and moderately potent 5HT1A receptor antagonist'
2. Valdeolivas S, Navarrete C, Cantarero I et al.: 'Neuroprotective properties of cannabigerol in Huntington's disease: studies in R6/2 mice and 3-nitropropionate-lesioned mice.'
3. Borrelli F, Pagano E, Romano B, et al.: 'Colon carcinogenesis is inhibited by the TRPM8 antagonist cannabigerol, a Cannabis-derived non-psychotropic cannabinoid.'
4. Borrelli F, Fasolino I, Romano B et al.: 'Beneficial effect of the non-psychotropic plant cannabinoid cannabigerol on experimental inflammatory bowel disease.'
5. Wilkinson JD, Williamson EM.: 'Cannabinoids inhibit human keratinocyte proliferation through a non-CB1/CB2 mechanism and have a potential therapeutic value in the treatment of psoriasis.'
6. Colasanti BK : 'A comparison of the ocular and central effects of delta 9-tetrahydrocannabinol and cannabigerol.'
7. E. B. Russo: 'Taming THC: potential cannabis synergy and phytocannabinoid-terpenoid entourage effects'
Leave your honest feedback review
Leave your genuine opinion & help thousands of people to choose the best cbd. All feedback, either positive or negative, are accepted as long as they're honest. We do not publish biased feedback or spam. So if you want to share your experience, opinion or give advice - the scene is yours!