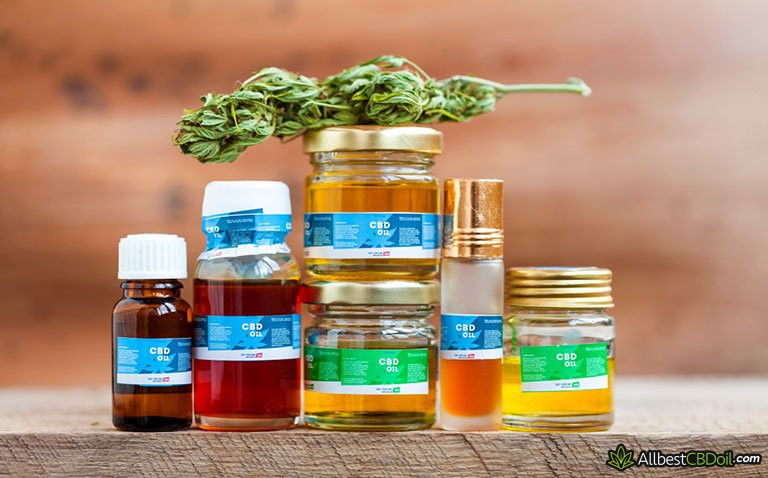 Nowadays, the CBD market is flooded by producers seeking to sell their products. Any health-related decision should be considered very well, and buying this supplement is not an exception. So, what to look for in CBD oil and how to choose CBD oil to make sure you get a high-quality product?
Let us help you gather the answers to this question. There are quite a few steps to take and things to keep in mind to make sure you're not scammed into buying a poor quality product. Let's figure it all out and see what to look for when buying CBD oil.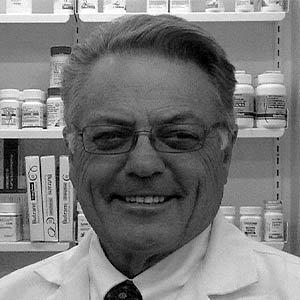 Bryan Woods
Compounding Pharmacist
What should users be aware of before starting to use CBD?
Before starting to use CBD, check on two major concerns:
1. What dose is recommended for effective relief of your condition.
2. Verify that your personal medications do not interact with CBD.
How to Choose CBD Oil?
If you tried googling something along the lines of "CBD oils to buy," you'd get a plethora of results with all the CBD producers claiming their product is the best one out there. However, they all can't be the best, right? Some of the CBD oils available are far from good, but how do you know which ones?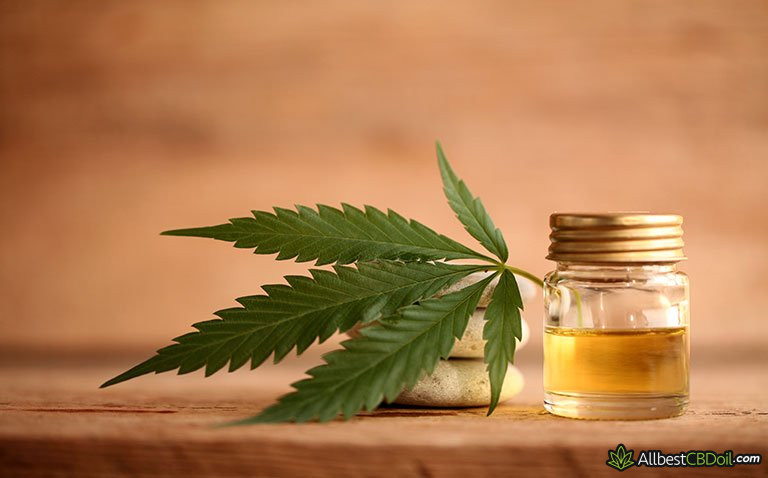 The thing you have to do is get educated and understand that not all that glitters is gold, and some of the claims companies make might be fake. So, let's see what the steps to take to shop for CBD like a pro are.
Decide Which CBD Product You'd Like
The first thing you have to do if you want to know how to choose CBD oil is to understand what you really want. Do you want to stick to the original method of taking CBD in the oil form? Or maybe you're feeling adventurous and would like to experiment with other ways to take CBD.
It's not as simple as it might seem. There are various products available ranging from the simple oil to products you would have never thought could contain CBD. One of the examples could be CBD toothpicks. To some, it might sound ridiculous, while others are all for it.
A lot depends on the product you choose. That's due to the fact that they are consumed differently. CBD oil and CBD gummies can be ingested orally, and oil can also be taken sublingually. There are topicals that are applied to the skin, and CBD vape oils that you inhale in the form of vapor.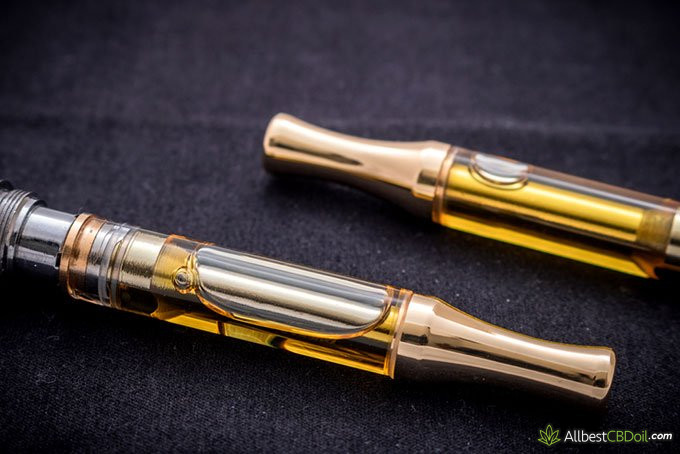 You might think it all ends here, but it doesn't. The way you use CBD oil determines the time in which CBD is assimilated into your body. The slowest way is ingesting it orally, while by vaping CBD, you get the results the fastest.
All these methods have their own perks and drawbacks. You should definitely consider all that before you choose the CBD product. If you'd like to learn more about it before buying CBD, check out our guide on how to use CBD.
Latest CBDistillery Coupon Found:
30% Exclusive Discount
On All CBDistillery Products
You have an exclusive chance to save 30% on your CBDistillery order. Grab this limited-time promo code & enjoy top-rated CBD products!
Expiration date: 03/12/2023
931 People Used
Only 37 Left
Decide What You're Going to Use It for
The next step to take to figure out how to choose CBD oil is deciding what you're going to use it for. You probably have heard a lot of claims about CBD's abilities to alleviate illnesses. The number of symptoms and diseases CBD is said to treat is vast, with new studies continually proving more of its effects.
Some of the common reasons for using CBD include hoping to ease anxiety, pain, and inflammation, diabetes, or even taking it to help deal with cancer symptoms. But it's definitely not limited to that. Some people buy CBD cosmetics to ease acne, and others buy CBD for kids for treating autism or ADHD.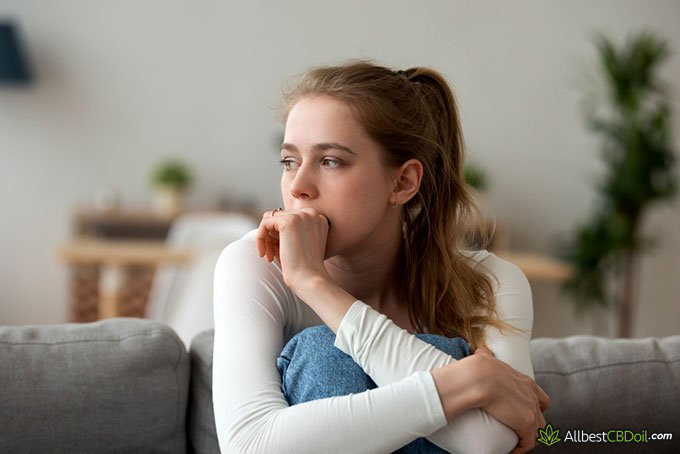 Having done some research, it appears that CBD is said to cure it all. It's not exactly the case, but we can't deny the fact that people claim it to have numerous benefits. So, what you have to do to know what to look for in CBD oil is understand the reason why you're taking it.
Knowing that, it will be easier to choose the CBD product, whether it's oil, edibles, tinctures, or vape oils, as well as providers that claim their oils are specified for a certain ailment. Check out some of the top providers and what they're best for.
Table: Top 3 providers
Choose Between Isolates or Non-isolates
What else shouldn't be missed in figuring out how to choose CBD oil is understanding whether you'd prefer using pure isolate oil, broad-spectrum oil, or full-spectrum oil. All of these oils are CBD oils, but their additional contents differ.
Pure CBD isolates are the oils that don't contain any cannabinoid other than CBD. Some people prefer to use isolates because they like to avoid any THC or other cannabinoids. Also, it's the best choice for kids as they shouldn't be exposed to THC and might not react well to other cannabinoids.
The next one to mention in this "How to Choose CBD Oil" guide is broad-spectrum CBD oil. This oil is the middle ground between isolates and full-spectrum oils. Broad-spectrum means that the oil contains other cannabinoids and terpenes but has no THC.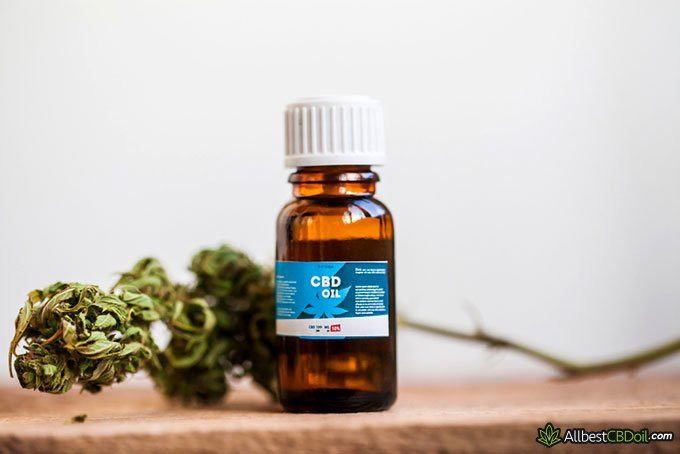 The last one is the full-spectrum CBD oil. And it might be one of the answers to what to look for in CBD oil, as full-spectrum oil is sometimes considered to be the bost oil to choose.
Full-spectrum means that the CBD oil contains all the cannabinoids present in the plant. That also means that some traces of THC can be found in the oil. It might deter some people from opting for full-spectrum CBD oils.
However, you might want to look into full-spectrum CBD oils if you don't have a serious reason to use pure isolates. Full-spectrum CBD oils provide the entourage effect. The entourage effect occurs when all the cannabinoids work together, providing the best results possible[1].
You might want to consider the additional benefits full-spectrum oil could provide when choosing CBD oil.
Get Familiar With the Terms
Cannabinoid. Cannabidiol. Cannabigerolic acid. The endocannabinoid system. CO2 extraction. Hemp seed oil. Should I keep going? Do you know what all of these mean? If you're new to CBD topics and looked up how to choose CBD oil, you're likely not yet familiar with the terms.
Most of these terms aren't something you learn in school. Therefore, it's not really common knowledge, and no one would be surprised if a person buying their first CBD oil wouldn't understand most of them. However, you should definitely read up on all of these terms if you want to know how to choose CBD oil.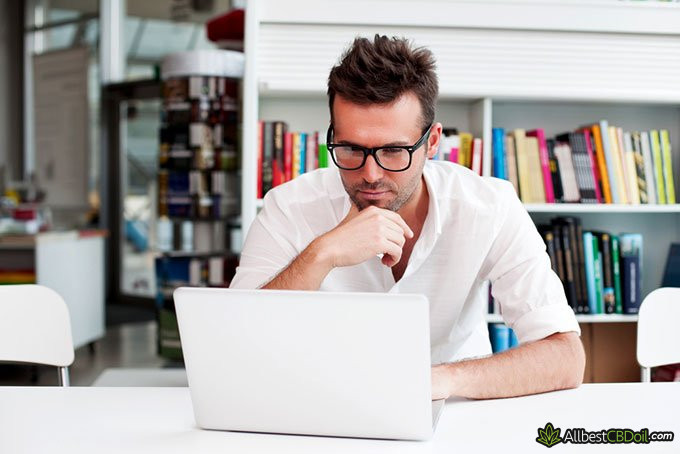 Before buying any kind of product, you want to know how exactly it's used, right? CBD shouldn't be an exception. Just because everybody is using it doesn't mean that you shouldn't get educated on how it affects you, when to take, how it is extracted, and what exactly are the contents of CBD oil.
If you think that you now need to hit the books or scientific articles, that's not really necessary. We have a whole section explaining everything CBD-related. All you have to do is think of the question you have concerning CBD and look for the article, or simply scroll through until something catches your eye.
If you don't know the terms, you're way more likely to be scammed or not get the results you expect to get. If you're hoping to achieve the entourage effect, you have to know which oils provide that. So, read up and learn all there is to learn before choosing CBD oil.

Did you know?
Avoid Claims About Health
"This CBD oil will cure your stage 4 cancer in 3 days" isn't something a reputable CBD provider would state. Some people might be tempted by claims like this, but don't be fooled. Most of the drastic claims like this are unrealistic.
However, the main reason why you should be concerned is that it is, in fact, illegal. Claims that the product can treat even a minor illness can only be made about prescription drugs that have undergone testing for effectiveness and side effects.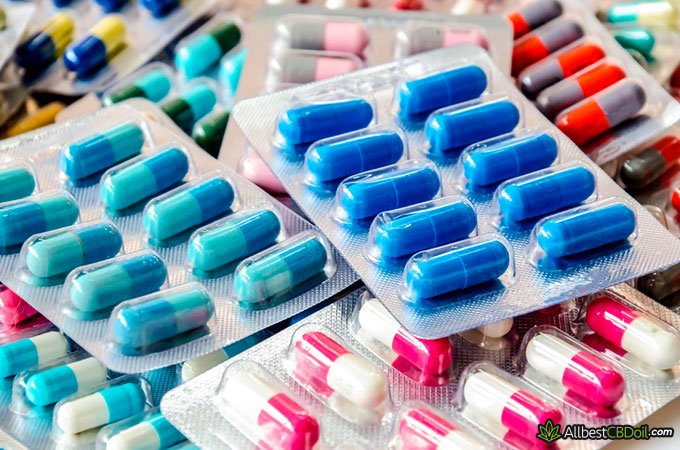 Making claims that CBD will cure any of the illnesses you have is illegal and are quite likely to be false. I'm not disputing the various studies conducted on the positive effects of CBD, such as CBD being good for easing inflammation[2]. However, you should still see it as an addition to your ongoing treatment rather than a cure.
So, it's definitely something to pay attention to when figuring out how to choose CBD oil.
Start with Lower Concentrations
The next thing you should be mindful of when choosing CBD oil is the concentration of it. You shouldn't dive headfirst into the CBD world using huge doses of CBD oil with the highest concentration. The point is that you should start small.
CBD affects everyone differently. Surely, some common claims can be made about CBD that will likely be true to you but you can never know. In fact, while some people report CBD to have a sedating effect and they use it for sleep, others claim it to energize them and they add some CBD tincture to their morning coffee.
So, the point is that the concentration of CBD is one of the things of what to look for when buying CBD oil. You should opt for lower concentration to better figure out how CBD impacts you and to be able to monitor yourself. Then, if needed, you can adjust the dose and make it higher.
Also, CBD oil side effects are more likely to occur in higher doses, especially when your body is still not used to it. CBD oil side effects include diarrhea, drowsiness, fatigue, and interaction with medicine. So, in order to avoid that you should stick to lower doses at first. It's definitely something to consider when figuring out how to choose CBD oil.
Read Reviews
What to look for when buying CBD oil? Reviews! This needs to be emphasized. A good CBD provider will have plenty of positive reviews. Not having any reviews or having a lot of of negative ones is a telltale sign that you might be better off choosing other providers.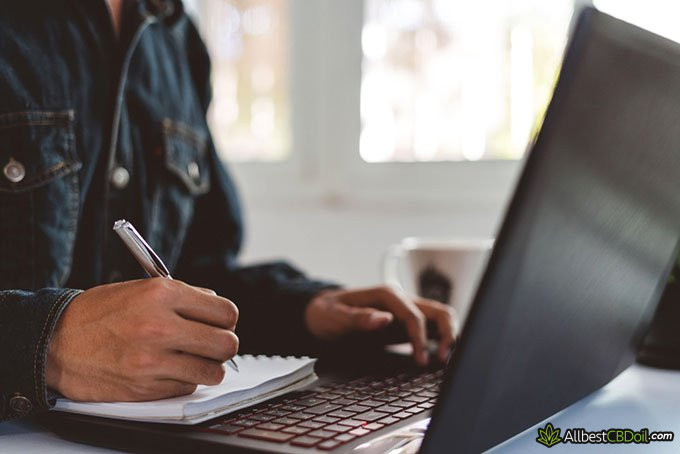 There's a lot of research that should be done about the company behind the CBD product you're planning to buy. You can start off by exploring their own page. Look how they extract CBD, if they offer different potencies, also check out their customer support, see if they're willing to answer your questions.
However, you shouldn't be limited to that. Every company will state their product is the best. You should check out what people say about it. So, scroll through some forums to see if people's opinions on the product are generally good.
Also, you should read some extensive reviews. We have plenty of the best CBD oil producers reviewed. Here you'll have everything in one place. You can scroll through the best CBD oil by category, check out independent reviews of providers, read comparison articles, or even use the comparison tool.
Only after having researched the product well can you be confident that you're buying a product of high-quality. So, making sure to prevent disappointment by reading reviews before choosing CBD oil is one of the things to consider when thinking about how to choose CBD oil.
Conclusions
If you want to know how to choose CBD oil, there are quite a few things to consider. You should pay attention to different products, CBD properties, whether to buy isolate, broad-spectrum, or full-spectrum CBD oils, and you should also get familiar with the most common CBD oil terms.
You should avoid companies that state outrageous medical benefits of the product when considering how to choose CBD oil. Also, for the first oil, you should opt for a lower concentration. And lastly, you should read some reviews when choosing CBD oil.
Now that you've learned how to choose CBD oil, you're ready to go get some and start using it. To do that, you should check out our best CBD oils review. By doing that you'll make sure that you're buying a high-quality product.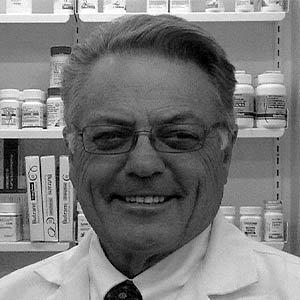 Bryan Woods
Compounding Pharmacist
Contributed By Bryan Woods, Compounding Pharmacist
Bryan Woods brings over 35 years of experience to the Double Down CBD team, with the last 20 years specializ...
Read Full Bio...
Scientific References

Contributed by
Bryan Woods
, Compounding Pharmacist
1. Ethan B. Russo 'The Case for the Entourage Effect and Conventional Breeding of Clinical Cannabis: No "Strain," No Gain'
2. Natascia Bruni, Carlo Della Pepa, Franco Dosio et al. 'Cannabinoid Delivery Systems for Pain and Inflammation Treatment'
Leave your honest feedback review
Leave your genuine opinion & help thousands of people to choose the best cbd. All feedback, either positive or negative, are accepted as long as they're honest. We do not publish biased feedback or spam. So if you want to share your experience, opinion or give advice - the scene is yours!