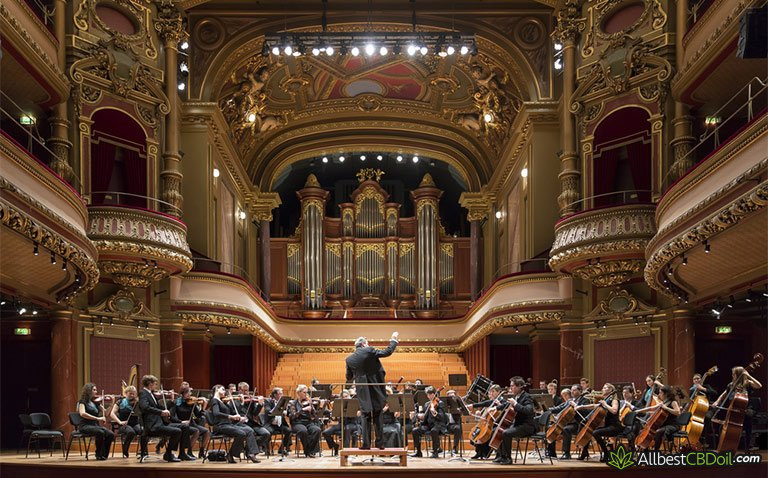 Imagine sitting in a luxurious concert hall and preparing to listen for some grand classical music played by, let's say... only violins. Sure, you'll probably understand which of Vivaldi's ''Four seasons'' they are playing but it won't feel as grand as you would listen to the whole orchestra playing the exact same piece.
A similar thing happens with cannabis and the entourage effect. Yes, there are cannabis products with separated cannabinoids and they work to some extent, but this plant is incomparably more effective when it has a full range of its chemical elements work closely together.
Since hemp was recently legalized for cultivation in the whole U.S., a new trend of products has appeared promising fantastic results. The entourage effect CBD products have could be a solution to many modern disorders.
The science is still lagging a bit behind because cannabis was illegal for such a long time. However, the majority of CBD users already report wonders Full-spectrum CBD oil has brought to them.
Why "Full-spectrum"? Because of the entourage effect this oil has. Not only pure CBD alone but a whole range of active cannabis chemical compounds that are composing this oil.
So, what is the 'entourage effect' and how does it work? These questions will be answered below.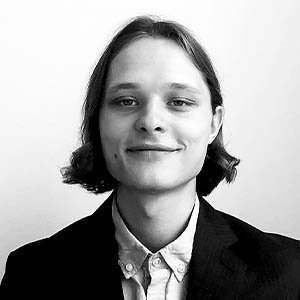 Jonas Urbonas
Founder of Sativum
What is your favorite/most recommended CBD product?
My favorite/most recommended form of CBD would be full-spectrum CBD oil, as it contains all the 100+ naturally occurring phytocannabinoids (CBD, CBDA, CBG, CBN, etc. - all of them with their own medical benefits), terpenes, flavonoids, vitamins, and omegas - creating so-called "entourage effect" - all molecules working synergistically and creating a higher bioavailability than isolated Cannabidiol alone - meaning you get better results.
What Is the Entourage Effect?
So, if you've been wondering what is the entourage effect, a short answer would be - it is a not yet fully-proven theory that various cannabis compounds work together synergetically and create specific positive effects on human health.
In other words, consuming the whole range of cannabis compounds would benefit our health more than consuming separate cannabis compounds alone.
Before the scientific research showing potential for such theory[1] arose, it was believed that separate cannabinoids, like CBD or THC (predominant compounds in cannabis), have more value when synthesized alone. Much like the morphine was derived from the active component of the opium poppy plant.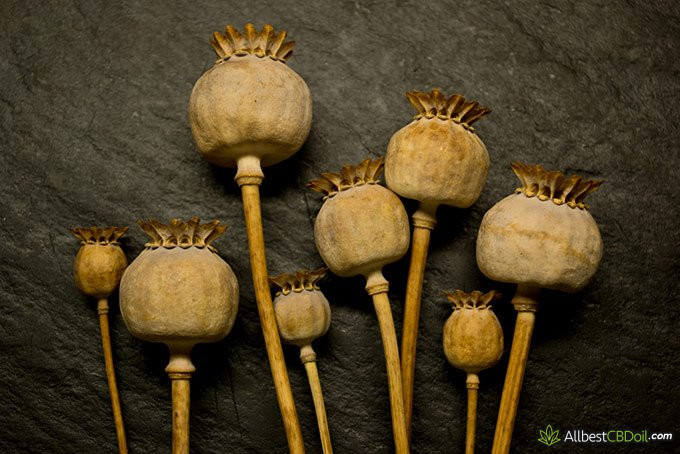 However, further studies by cannabis researcher E. B. Russo[2] only strengthen the former theory. The plant's cannabinoid and terpenoid synergy may show positive effects on the treatment of pain, anxiety, addiction, inflammation, depression, epilepsy, and even cancer.
Phytocannabinoids
The major part of the entourage effect belongs to phytocannabinoids (phyto means 'plant'). Cannabinoids are chemical compounds that are, surprisingly, also produced in our bodies.
Our bodies have the endocannabinoid system which is responsible for our mood, sleep, brain and immune function, appetite, cardiovascular function and more. Cannabinoids interact with this system and regulate/influence all those functions.
Some phytocannabinoids, like CBD, are not directly interacting with certain endocannabinoid receptors but prolong and enhance other cannabinoids' function. THC, on the other hand, does activate those receptors and therefore alters their functioning. No wonder we get intoxicated and become stoned, 'high', hungry, happy, funny, etc.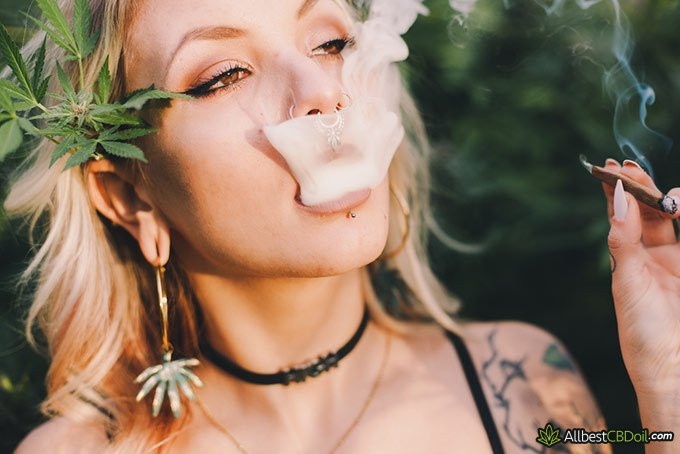 Now, there are over a hundred different phytocannabinoids in one cannabis plant. They each have their own distinct functions and effects. However, some of them are in such low quantities that their effectiveness is barely evident. As it was mentioned before, CBD and THC are the two most predominant phytocannabinoids.
Besides cannabinoids, the cannabis plant has a lot of other chemical components in it (approximately 400), like flavonoids, terpenes, acids, fats, proteins, etc. Of those, flavonoids and terpenes (or 'terpenoids' when they oxidize) also play a crucial role in the entourage effect.
Latest CBDistillery Coupon Found:
30% Exclusive Discount
On All CBDistillery Products
You have an exclusive chance to save 30% on your CBDistillery order. Grab this limited-time promo code & enjoy top-rated CBD products!
Expiration date: 03/12/2023
931 People Used
Only 37 Left
Flavonoids
Flavonoids are common compounds of various plants. Mainly, they are the most important plant pigments that give the plant its color. Also, amongst their various functions, some flavonoids possess protective qualities (against certain plant diseases).
The cannabis plant also contains specific flavonoids called cannaflavins which are potent anti-inflammatory agents. Together with phytocannabinoids and terpenes, they enrich the cannabis extract with their unique abilities.
Terpenes
Terpenes are the molecules that give cannabis and other plants their distinct aromas, and, reportedly, also have an effect on our brains. There are more than 200 terpenes in the cannabis plant. Some better-known cannabis terpenes are limonene (citrus aroma), pinene (pine tree aroma), myrcene (Myrcia flower), humulene (hops), etc.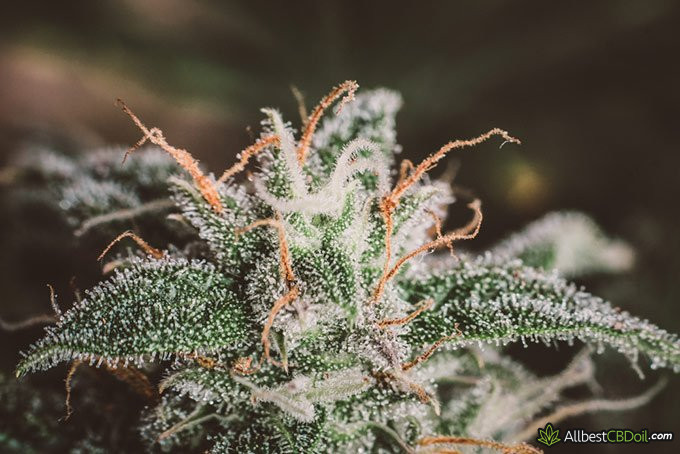 Terpene levels in each cannabis strain differ, hence the different smell, effect, and taste from different cannabis plants (if talking about medical marijuana).
Most terpenes found in the cannabis extract have anti-inflammatory, analgesic and anti-bacterial properties. They are also found to be beneficial in enhancing cannabinoid effects within our bodies.
However, the terpenes' effect on our brains is not yet sufficiently studied, and so there is no solid evidence telling how exactly they work. However, E.B. Russo again argues about positive minor cannabinoid and terpenoid contribution[3] to the overall cannabis entourage effect.
In doing so, he also provides several examples where full-spectrum cannabis extract provides better results than pure THC or CBD extracts.
Full-spectrum Cannabis Extract vs Isolates
Since this article is mainly focusing on the entourage effect CBD oil has on our bodies, let's talk about CBD Full-spectrum oil and CBD Isolate.
There are several reasons why CBD Isolate is still demanded in the market:
CBD Isolate can be easily put in various skincare products, food or drinks.



There are those who still believe purified CBD is better than a full-range cannabis extract with all kinds of chemical components.

There are people who wish to avoid the THC component in their product because of a drug test.
However, it's not possible to have a pure CBD entourage effect for there is no other component in the Isolate apart from CBD.
Full-spectrum CBD Oil
Full-spectrum CBD oil, though, is becoming more and more popular. Especially after these Israeli scientists concluded that Full-spectrum CBD oil is superior to CBD Isolate[4] with regards to their benefits to our health.
They also observed therapeutic synergy (entourage effect) in their tested cannabis extract. That's why the main product most CBD brands are offering now is mostly Full-spectrum CBD oil.
Table: Top full-spectrum CBD oil providers
Charlotte's Web has its very own unique origin story. Its founders - the Stanley brothers - have started with medical marijuana business but really entered the hemp market with their hemp extract called Charlotte's Web. It derives its name from a little girl Charlotte who had a severe case of epilepsy and benefited from this extract tremendously.
After seeing such therapeutic potential of Full-spectrum CBD oil, they have continued to develop their brand and products to help as many people as they can. Therefore, after our own research on this brand, we believe it creates high-quality CBD oil, has a natural and organic mindset, and pioneers as well as leads the whole CBD industry.
CBDistillery is another top-tier CBD company with a super broad selection of CBD products. It has CBD-induced pet tincture, CBD gummies, Full, Broad-spectrum CBD oils, CBD Isolates and so on.
It seems they really care about their products and user experience, are transparent with their third-party lab results and provides quality products for adequate prices.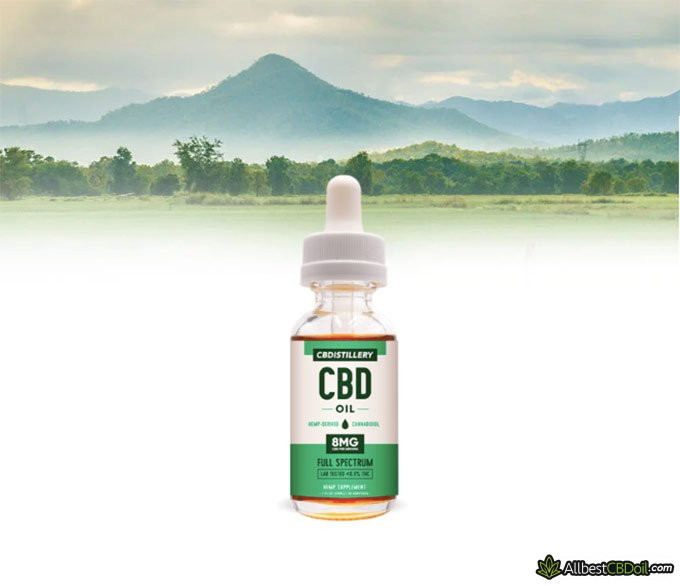 NuLeaf Naturals is the company that focuses on one product - Full-spectrum CBD oil - and does it well. They are the 'old-schoolers' of the hemp industry. Their product is natural, strong, and third-party tested. So if you don't care about the fancy flavors or designs, their product should have a potent entourage effect on you.
Talking about the legality of Full-spectrum oil, we must mention that even though the psychotropic compound THC doesn't go beyond the 'officially legal' 0,3% line, some states might still be a bit reserved towards it.
Hemp-derived products and the plant itself has only been legalized nationwide a couple of years ago (2018 Farm Bill). However, since each state has its own authority over the cannabis laws within their borders, Full-spectrum CBD oil is not legal everywhere.

Did you know?
Broad-spectrum CBD Oil
For the legality reasons, producers have developed ways to take THC out of the extract, while leaving all other cannabis elements intact. The new product is now mainly known as Broad-spectrum CBD oil, which does not contain the psychotropic cannabinoid THC but still reportedly provides CBD entourage effect.
Again, this is a choice for people who need to take drug tests for their job, live in the state where THC is illegal or have other practical or moral reasons.
Below we have selected a few brands that have a wonderful selection of Broad-spectrum CBD oils.
Table: Top broad-spectrum CBD oil providers
cbdMD is one of the leading Broad-spectrum CBD oil brands, based on our research and consumer data. All their products are THC-free, US-sourced, third-party tested and adequately-priced. They also offer a few different flavors for most of their Broad-spectrum oil. (If you haven't tried CBD oil before, know that its natural taste is oddly specific and far from delicious).
Green Roads may not be the leading CBD oil provider but they certainly are amongst the top-quality ones. Their stable reputation and high-quality products certainly give assurance to their brand. While flavor might not be a choice, there are different potencies of the product to suit everyone's liking and provide that CBD entourage effect.
Of course, if you're not familiar with the different potencies and dosage of CBD oil, we recommend reading our CBD dosage guide to get a sense of where to start. In short - for beginners, it's recommended to start 'low and slow'.
What Are the Benefits of Entourage Effect?
Since we've already talked about what is the entourage effect, let's take a look at what are the benefits of it.
When a person with certain condition takes Full-spectrum CBD oil in adequate doses for long enough, the entourage effect reportedly has these benefits for him/her:
Anti-inflammatory. Cannabis chemical compounds, especially terpenes and flavonoids, have certain anti-inflammatory properties that help reduce inflammation.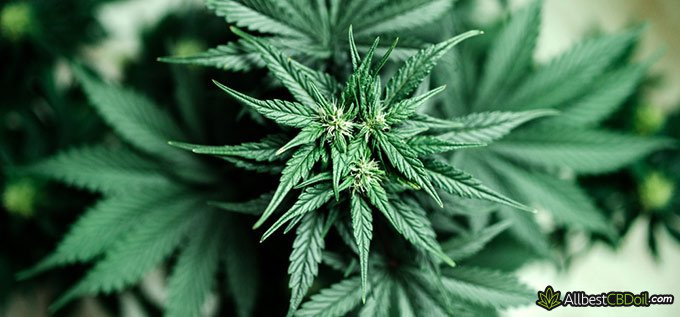 Antianxiolytic. The majority of CBD users claim that CBD products, especially Full-spectrum oil and CBD vape oil, helped them reduce their anxiety. There are already some preclinical studies made[6], supporting those claims.

Pain-relieving. CBD oil is also widely claimed to be helpful in alleviating chronic pain of seizures, rheumatoid arthritis, and other pain-inducing conditions.

Anti-seizure. Probably the most studied and proven benefit of Full-spectrum CBD oil is its ability to reduce the number of seizures and treat epilepsy.

Cancer-fighting. Full-spectrum CBD oil created entourage effect is also showing signs of being able to fight cancer cells. Especially because of the promising cancer-preventive effects of flavonoids[5].
Most of the benefits still lack a solid base of scientific evidence. However, the research that is already made shows positive perspectives towards near future approval of the Full-spectrum cannabis extract's entourage effect.
Conclusion
This article was dedicated to explaining what is the entourage effect, the benefits of the entourage effect CBD oil has and who are the main players currently in the market.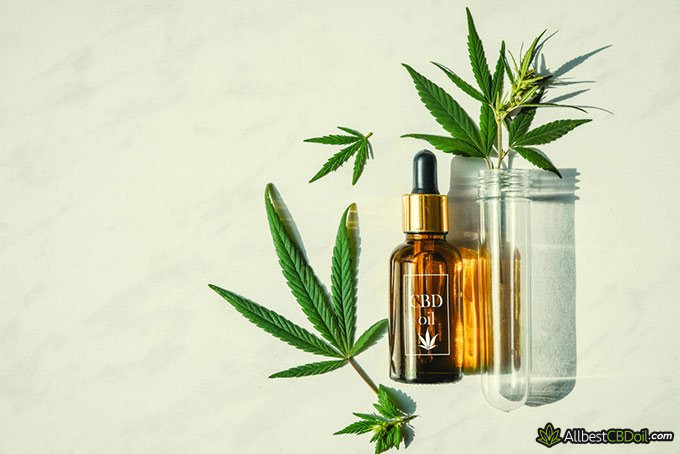 This entourage CBD oil provides more benefits than CBD would have by itself alone. Therefore, many producers, consumers, and even scientists already agree that full-range cannabis extract is superior to pure CBD Isolate.
The entourage effect that Full-spectrum CBD oil creates, is likely to possess anti-inflammatory, anxiolytic, pain-relieving, anti-seizure, and cancer-fighting qualities.
As the orchestra needs more than one instrument to create beauty, so does CBD oil requires a whole cannabis entourage to be super effective.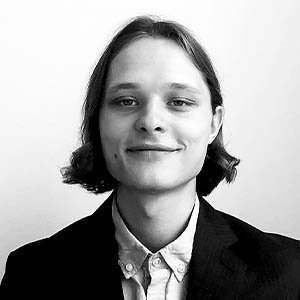 Jonas Urbonas
Founder of Sativum
Contributed By Jonas Urbonas, Founder of Sativum
Jonas Urbonas is a cannabis expert, philanthropist, sustainability enthusiast, and a founder of Sativum - a hea...
Read Full Bio...
Scientific References

Contributed by
Jonas Urbonas
, Founder of Sativum
1. E.B. Russo, J. McPartland, : 'Cannabis is more than simply Delta(9)-tetrahydrocannabinol'
2. E.B. Russo: 'Taming THC: potential cannabis synergy and phytocannabinoid-terpenoid entourage effects'
3. E.B. Russo: 'The Case for the Entourage Effect and Conventional Breeding of Clinical Cannabis: No "Strain," No Gain'
4. Ruth Gallily, Zhannah Yekhtin, Lumír Ondřej Hanuš: 'Overcoming the Bell‐Shaped Dose‐Response of Cannabidiol by Using Cannabis Extract Enriched in Cannabidiol'
5. LoïcLe Marchand: 'Cancer preventive effects of flavonoids—a review'
6. Esther M. Blessing, Maria M. Steenkamp, Charles R. Marmar et al.: 'Cannabidiol as a Potential Treatment for Anxiety Disorders'
Leave your honest feedback review
Leave your genuine opinion & help thousands of people to choose the best cbd. All feedback, either positive or negative, are accepted as long as they're honest. We do not publish biased feedback or spam. So if you want to share your experience, opinion or give advice - the scene is yours!