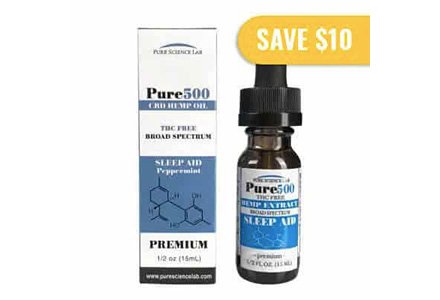 If you're currently on the lookout for some CBD products, you're probably also aware of the huge number of different CBD providers on the current market. Well, today, we'll be looking at a less-known provider by analyzing some customer Pure Science Lab reviews.
Pure Science Lab, while being a less-known CBD brand, is still a rather interesting one, for sure. In fact, in some places (such as Canada, for example), it's actually often considered to be among the top options, as far as hemp-derived CBD products are concerned.
There are actually a few reasons why that's the case, and we'll cover all of them in this Pure Science Lab CBD article.
TL;DR: Customer Pure Science Lab reviews will tell you that the brand in question, among other things, offers its customers broad-spectrum CBD oil. That's quite rare! The company's products are also independently-tested by third-party labs, and are made from organic hemp.
Pros
Broad-spectrum CBD oil
Independently-tested products
Great for beginner CBD users
Cons
May lack potency for some users
High price point
Only a single potency option
Pure Science Lab Reviews: PROS
As is usual with any and all CBD provider reviews that I write, I'm going to start off by taking a look at the more positive customer Pure Science Lab reviews left online. After that's out of the way, worry not - we'll also cover some of the less-ideal aspects of the brand, too.
Also, one final thing before we get into it - while the company does, in fact, deal in many different CBD products, we'll be focusing almost exclusively on the Pure Science Lab CBD oil. Quite frankly, these oils are some of the more popular products that PSL sells, and they're also quite unique, too.
Let's start from that very point, shall we?
Broad-Spectrum CBD Oil
The Pure Science Lab CBD oil is a broad-spectrum product - that's something that I don't get to say every day.
Seriously, though - you wouldn't believe how rare broad-spectrum products actually are. There are but a few reliable brands out there that would offer customers high-end broad-spectrum CBD oil - customer Pure Science Lab reviews will tell you that this is, in fact, one of such brands.
Let's not get ahead of ourselves, though, and talk about the fact why it's such a big deal, in the first place.
When searching and researching the topic of CBD (whether it be for yourself, or for your pet[1]), you'll eventually find out that there are three big types of CBD products out there - isolates, broad- and full-spectrum ones.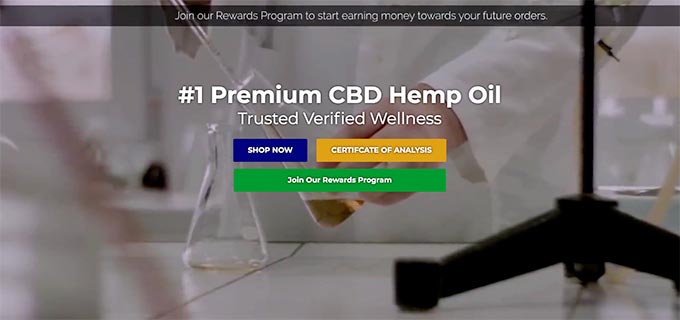 Well, it kind of depends on where you look, too - broad-spectrum products are sometimes considered to be a "mythical creature", and thus, some articles mention only CBD isolates and full-spectrum oils. Needless to say, customer Pure Science Lab reviews will tell you that such a notion is quite wrong.
Isolates are the purest form of CBD that you might find. They aren't at all potent, but are completely devoid of any other cannabinoids - if you're only interested in cannabidiol, then an isolate is the way to go.
On the opposing side of the spectrum (hehe), you have full-spectrum CBD products - being the most potent of the lot, they do come with some shortcomings, too. Well, one, to be exact - full-spectrum products are going to contain some THC within them.
Finally, broad-spectrum CBD products. It's actually quite difficult to talk about this type of CBD in a generalized manner, since the actual, specific qualities of broad-spectrum CBD products are going to depend on the providers themselves.

Still, the general idea (also one that fits Pure Science Lab CBD oil, too) is that broad-spectrum CBD products are going to contain a wide variety of different cannabinoids from the hemp plant, except THC. This way, these products are able to provide the user with what's known as "the entourage effect" - more on that in just a bit.
To be frank, while this isn't something that would be constantly mentioned by many customer Pure Science Lab reviews, the brand does deal in broad-spectrum CBD oil. While that's surely surprising, it's also definitely really cool!
Quite Potent - The Entourage Effect
This is one of the more interesting features of broad-spectrum CBD oils - this is further proven by some customer Pure Science Lab reviews, too.
You see, the general consensus within the community is that "the only potent CBD products are full-spectrum ones". That is, obviously, not quite true - it depends on a lot of different variables, among which your prior experience with CBD is probably the most important one.
Having said that, though, customers do point out that the Pure Science Lab CBD oil is actually quite potent. This is most likely due to the earlier-mentioned entourage effect.
The entourage effect is something that happens when multiple cannabinoids work together to produce stronger and longer-lasting effects for the user. Some people mistakenly think that, in order to achieve the entourage effect, your product has to include THC - that's simply not true.
If you don't believe that, just take a look at some customer Pure Science Lab reviews - that should do it.
It should be mentioned, however, that some customers do talk about the products being "too weak" for them. While this might seem like something that directly contradicts the above-made statements, it doesn't - but we'll talk about why that's the case a bit later on in the article.
Independent Lab Tests
While this is something that's seldom mentioned on customer Pure Science Lab reviews, it's actually a very important point to be stressed.
Same as all of the industry-leading CBD providers, Pure Science Lab tests all of its products with independent, third-party laboratories. For any potential customers of the brand, this is absolutely amazing news.
The afore-mentioned tests help customers find out if all of the claims that CBD providers make on their official websites and product pages are true or not. This can range from some less-significant details (inclusion of some GMOs, quality of hemp) all the way to severe and crucial points (the concentration of CBD within the product, the amount of THC within it).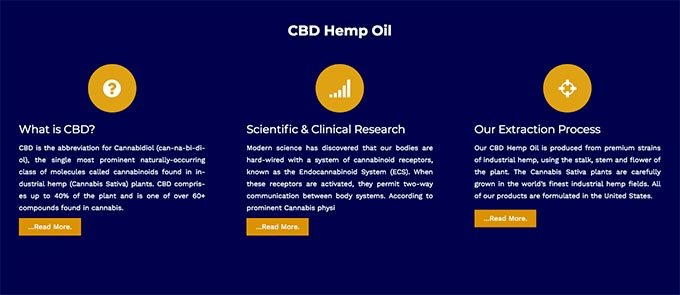 The tests also need to be independent - if there's no such tag attached to the testing process, you can consider it to be non-existent. That's simply because brands might try to influence the test results - not something that you'd want happening, to say the least.
None of these things are something that you'd need to be worried about when it comes to Pure Science Lab reviews, though - the broad-spectrum CBD products sold by this particular CBD provider are all tested independently, by third-party labs. Also, all of the test results are available right there, on the brand's official website.
A Wide Product Choice Pool
While this particular article is based around the Pure Science Lab CBD oil, this is something that needs to be mentioned, nonetheless.
If you're already an experienced CBD user, and are now looking for some new ways of taking in the cannabinoid (other than the traditional, sublingual oil route), you're probably going to be pleasantly surprised upon visiting Pure Science Lab's website.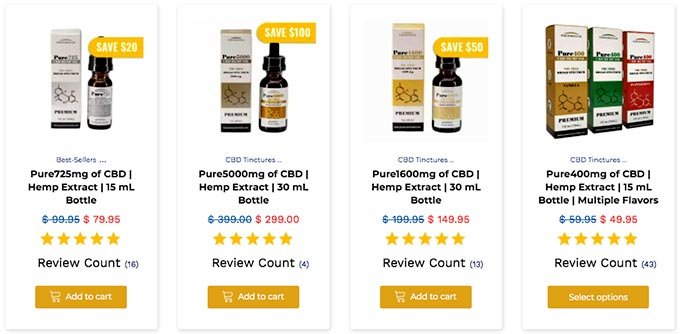 Here, you'll notice that there's a wide variety of products to pick from - edibles, teas, concentrates, oils, extracts, tinctures, pet products, and so on.
Truth be told, that's quite cool! While it's usually advised that people stick with the traditional route when first starting out with CBD, more experienced users are surely going to be happy about the product variety available from this brand.
Pure Science Lab Reviews: CONS
CBD has been studied rather excessively, in many different aspects - everything from it being used to treat psychosis[2] all the way to alleviating some physical pains. Having said that, though, even if cannabidiol is used for these purposes, one must always make sure that they're using only the highest quality products on the market.
Does Pure Science Lab offer such products to its customers? Well, if you were to judge the provider solemnly from the benefits that we've talked about up to this point, then sure. Having said that, there are still a few negative aspects pointed out by some customer Pure Science Lab reviews and that we should cover, too.

Did you know?
Might Not be Potent Enough for Experienced CBD Users
Earlier in the review, I've emphasized that PSL's products are quite potent, at least when compared to some other, similar products on the market. That's true.
That said, there are still customers that aren't exactly too satisfied with what Pure Science Lab offers, potency-wise. Most of the time, however, these would be people who are already CBD veterans, and need only the most potent of products out there.

As noted a few times already, the actual "potency" of a CBD product depends on a variety of different factors. For someone who's never used CBD before, even an isolate product could work just fine - for an experienced user, though, that might not be the case, whatsoever.
To be frank, it's all preference-based - if you're sure that you need some potent products, then the Pure Science Lab CBD oil might not be for you. If, however, you're just starting out, then the broad-spectrum oils offered by the brand might be just for you.
Price
Now, even though the pricing section is a separate one, be advised - it can surely fall among the "cons" when it comes to customer Pure Science Lab reviews.
CBD products, in general, aren't really all that affordable - this is especially true if you're a constant user, and not just trying it out once or twice. Some brands, however, struggle to find the balance between price and quality - it would appear that Pure Science Lab is one of such brands.
Frankly, there are some customer complaints that talk about the price being simply too high. Well, let's take a look and see whether or not that's true, shall we?
Purchasing the Pure Science Lab CBD oil from the brand's official website, you'll have but single sizing (potency) option - 500mg. The original price of this bottle of CBD oil is $69,95, but there's currently a discount in place - with it, the oil costs $59,95.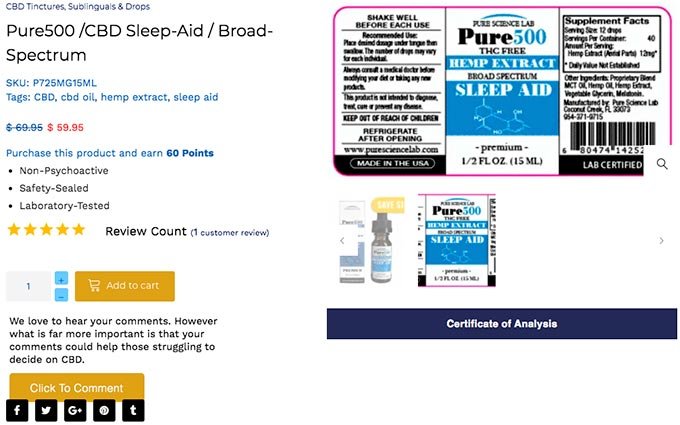 In all honesty, yes - the broad-spectrum CBD oil sold by Pure Science Lab is quite expensive.
You don't even need to take my word for it, either - it's quite evident when comparing these prices with those of an industry-leading broad-spectrum CBD provider - cbdMD.
For a similar price, you'd be able to purchase 750mg of CBD oil from cbdMD. On top of that, let me repeat - this brand is one of the absolute industry leaders.
Is this a huge issue? Well, it depends. If you love the product variety offered by Pure Science Lab, and are adamant about buying CBD oil from this particular company, then no. That said, it's surely something that should be kept in mind.
Here is The Best CBDistillery Offer I Found:
30% Exclusive Discount
On All CBDistillery Products
You have an exclusive chance to save 30% on your CBDistillery order. Grab this limited-time promo code & enjoy top-rated CBD products!
Expiration date: 13/12/2023
931 People Used
Only 37 Left
Conclusions
Finally, let's answer the ultimate question that most other customer Pure Science Lab reviews aim to tackle - is PSL worth checking out?
I must admit, the company is surely worth looking into, simply for the solemn fact that it offers potential customers some broad-spectrum CBD oils.
It's not the only ace that Pure Science Lab has up its sleeve, though. All of the oils are tested independently, and are proven to be safe to use, and contain low-to-no traces of THC.
Also, if you're just starting out with your CBD journey, Pure Science Lab is going to be great in the sense that the products sold by the brand are somewhat potent. While that might not be the case for experienced CBD users, it all depends on quite a few different variables!
If you're still not sure about Pure Science Lab, however, and would instead like to try out some other brands and their CBD products instead, you could look into some lists of the best CBD oils, both in general, and in, say, Canada (here, PSL is actually quite popular).
All of that being said, I thank you for reading this article, and hope that all of the customer Pure Science Lab reviews were useful to you. Best of luck in finding the top CBD products for yourself!
Please keep in mind, though, that before you start using any CBD-based or related products, you should always consult with your family doctor. While I can tell you about the general collective feeling that most people have about certain CBD providers, this information should never substitute that of professional advice.
Scientific References

1. E Samara, M Bialer, R Mechoulam: 'Pharmacokinetics of Cannabidiol in Dogs'
2. Albert Batalla, Hella Janssen, Shiral S Gangadin, Matthijs G Bossong: 'The Potential of Cannabidiol as a Treatment for Psychosis and Addiction: Who Benefits Most? A Systematic Review'
Leave your honest Pure Science Lab review
Leave your genuine opinion & help thousands of people to choose the best cbd. All reviews, either positive or negative, are accepted as long as they're honest. We do not publish biased reviews or spam. So if you want to share your experience, opinion or give advice - the scene is yours!