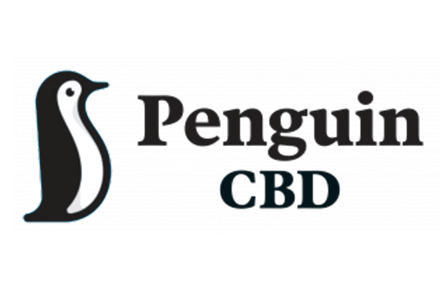 CBD products have slowly climbed their way into the mainstream culture, and have now become part of many people's everyday lives. Due to the major increase in popularity, though, these days, it can be difficult to find some entry-level products for anyone who's just starting out in the field. That said, looking at some user Penguin CBD reviews, this particular company might just be able to help you out!
While not being a very well-known brand still, Penguin CBD does seemingly bring a lot to the CBD table. I've had the pleasure to talk about some aspects of the company's products with their customer support, and from an in-depth look into the brand's features and their client reviews, it's evident that Penguin CBD is on the right track!
In this article, we'll be checking out Penguin CBD oil - how it's made, what are the specifications around it, and who the product will suit best, too. Let's get right to it!
Pros
GMO- and pesticide-free
Oregon-grown hemp
Broad-spectrum CBD products
Third-party lab tests
Cons
Small product variety
May lack potency for some veteran CBD users
Penguin CBD Reviews: PROS
Let's start off by looking at some of the most positive user Penguin CBD reviews, and see what the company's outlook on CBD is, in general.
Broad-Spectrum CBD Oil
One of the first things that you're likely to notice with Penguin's products (whether it be the Penguin CBD cream, oil, or any other products) is that they are all THC-free.
However, Penguin CBD does not sell CBD isolates. Instead, multiple user Penguin CBD reviews (and also the company's official website, too) will tell you that Penguin deals in broad-spectrum CBD products.
What's the difference, you might ask? Well, for starters, CBD isolates, as the name likely implies, contain nothing else but pure cannabidiol. In other words, the end product (whether it be oil, powder, or anything else) does not have any other cannabinoids in its composition - it's the type of product that's often studied when it comes to CBD treatment for various health issues[1], too.
On the other side of the deal, you have your full-spectrum products - ones that contain CBD, and also a wide assortment of other cannabinoids. While these products are the most potent, they do also contain THC - tetrahydrocannabinol. Depending on where it is that you reside, this can cause some serious legal troubles.
Broad-spectrum CBD products are usually considered to be the middle-ground. They do contain some different cannabinoids in their composition, but are still free of THC. That's exactly what you'd get with the Penguin CBD oil, too.
The company in question deals in broad-spectrum CBD products, in general. This is the perfect option for those who are considering trying CBD out for the first time, and would also like to receive the full experience (entourage effect) while doing so!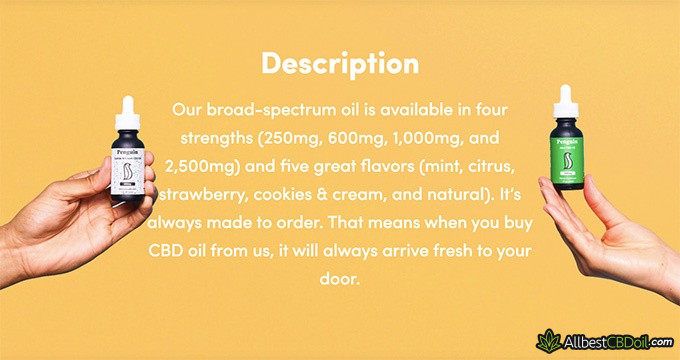 Also, it allows you to avoid legal issues if you reside in a state or country that does not permit the usage of anything that has THC within itself. Given that it's the main cannabinoid that makes you high when smoking marijuana, as you can probably imagine, that would be an extensive list of countries and states!
Yet again, though - Penguin's products should not breach the federal 0,3% THC mark, so unless your area of residence has a strict zero-THC policy, the company's products can be considered THC-free.
Oregon-Grown Hemp
While the fact that Penguin CBD creates some accessible and beginner-friendly CBD products is nice, it doesn't really do much, in of itself. In order to know that you can truly trust a CBD brand, you should always look into the place(s) where it sources its hemp from.
The great news here, however, is once again swiftly delivered by multiple user Penguin CBD reviews - Penguin grows their hemp in the state of Oregon, US.
This is what you would consider "locally-grown hemp" - Penguin CBD operates from within the US, and also grows their hemp here, too. The fact that it's not sourced from some unknown area on the other side of the world is definitely reassuring!
On top of that, though, the United States Department of Agriculture (USDA) makes sure that all of the hemp grown within the country's borders falls in accordance with some strict quality and legal regulations. This, in turn, guarantees a certain point of quality with the end products, which in this case are the Penguin CBD oil, Penguin CBD cream, and others.
Third-Party Lab-Tested Products
While there have been multiple studies concerning commercial CBD products[2] and brands that deal in them, one of the most important things to look into from a customer's perspective would be third-party lab tests.
You see, it's crucial that a CBD brand would test its products with third-party, independent laboratories. This ensures that all of the amounts of substances (and the actual substances, themselves) are correct and appropriate, and that there's no foul play or corner-cutting going on.
Some companies, however, do try to trick their clients by testing their products in their own labs. As you can probably imagine, such test results should never be taken seriously, since they aren't actually independent - there's bound to be a lot of bias involved.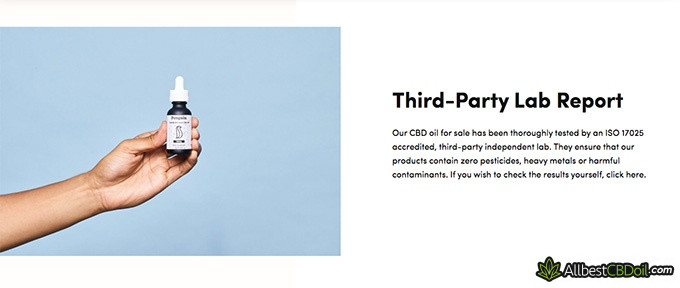 Not the case with the Penguin CBD oil, though! User Penguin CBD reviews point out the fact that the brand in question actually tests all of their CBD products with an independent laboratory. All of the lab reports can be accessed and viewed at any point in time, too - just scroll down to the end of the page, and you'll find the link embedded into the footer.
This is very important! Admittedly, you'd find that this is the case with any major CBD provider out there, but given that Penguin is still a very new player in this area (the company started in 2019), it's truly an amazing way to kick-off your reputation!
GMO- and Pesticide-Free CBD Products, CO2 Extraction Method
Nowadays, an increasing number of companies worldwide are becoming more and more health- and environmentally-conscious. This translates to brands that sell their customers consumable products, too - CBD companies are no exception.
One of the biggest features of how such brands can guarantee their customers only the top-quality produce is by offering oil, cream, gummies, and any other products that were made from GMO-free and organically-grown industrial hemp.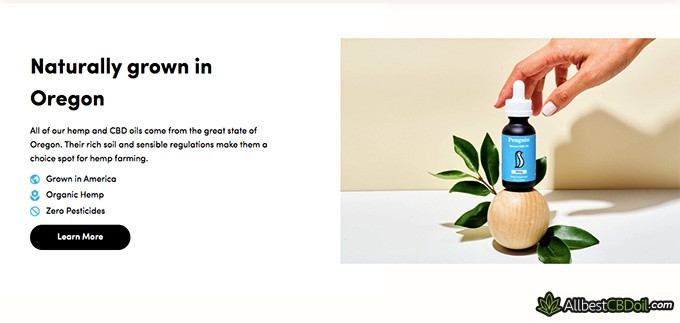 Yet again, customer Penguin CBD reviews will likely tell you that Penguin does, in fact, grow and cultivate such hemp. They use no pesticides or other toxins in the growth and cultivation process, and the earlier-mentioned USDA makes sure that everything is in-line with the highest quality standards.
Definitely a notable feature, and one that adds to the legitimacy of Penguin CBD cream, gummies, and other products!
Very Friendly and Helpful Customer Support
While this isn't directly related to the products that the company sells, it's still a point I'd like to emphasize in my Penguin CBD review, especially because I haven't seen many other customers mention this all that frequently.
I had some questions about a few things relating to Penguin CBD's oil products. I contacted the company's customer support, and received my answers very shortly after.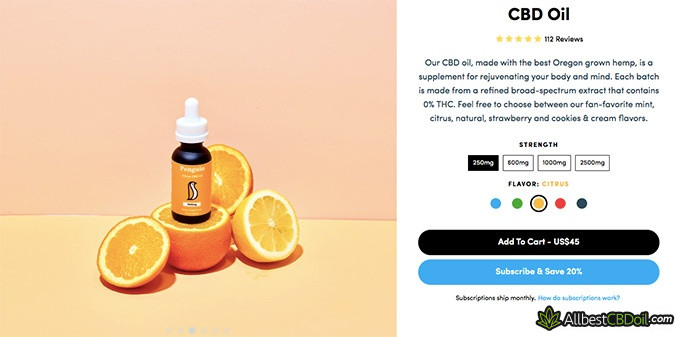 I was impressed by both how fast the brand responded, and by their professionalism! The support agent who got back to me was very kind in explaining everything that I asked them to, and took the time to double-check whether or not I got the answer that I was looking for.
It might seem like a minor factor in the grand scheme of things, but it's honestly very refreshing to encounter such positive-thinking and helpful people on the other end of the email. Kudos to the Penguin CBD support team!
Penguin CBD Reviews: CONS
Now, we've mentioned some of the most notable aspects proclaimed in user Penguin CBD reviews, and discussed how they would benefit you - the potential customer and user.
With that, though, we should also take a good look at the less-positive reviews that the company has garnered over its short lifespan, and check out the reasons behind the complaints, too.
Small Product Variety
One of the first things that you'll notice when visiting the Penguin CBD official website is the product selection that the company provides.
In short, the brand sells 4 different products - gummies, oil, cream, and capsules.
Some of the most-notable negative user reviews concerning the brand have to do with this very fact. You see, the majority of the best CBD providers in the industry are going to offer their customers a much wider selection of product options.

You'll find everything from pet products and balms, all the way to vapes or even CBD-infused toothpicks (yes, that's an actual thing). Naturally, with such a wide variety of options available, you can probably understand why potential customers wouldn't be all that excited when it comes to the poor selection variety offered by Penguin CBD.
In the company's defense, though, they're just starting out! It's common for new, up-and-coming brands to offer a limited variety of products, and expand their assortment after some time has passed, and they've built a solid name for themselves in the industry.
Might Lack Potency for Experienced CBD Users
As pointed out earlier in this Penguin CBD review, the company deals in broad-spectrum CBD products. I've also mentioned that it's the "golden middle", as far as potency is concerned, too.
Having said that, though, some users claim that the products might not be ideal for people who have been using CBD for quite some time now, and need a higher dosage / stronger potency to feel some kind of an effect.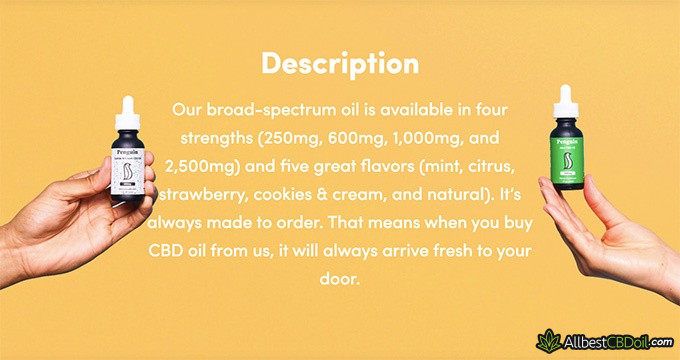 Truth be told, it's actually quite individual person-dependent! If you've never tried any CBD products before, then Penguin CBD might, in fact, be a great place to start. However, you should also keep the aforementioned user Penguin CBD reviews in mind, too.
That's especially true for veteran users who are used to, say, full-spectrum products. If you've been using full-spectrum CBD for quite some time now, chances are that Penguin's products might prove to be lackluster, in regards to their potency.
Pricing
Finally, with all of the major aspects mentioned in customer Penguin CBD reviews all discussed and out of the way, let's take a look at the actual pricing options of the Penguin CBD oil.
With four different potency options available, the pricing options are:
You can also utilize a subscription plan for a monthly delivery, and save around 20% of money whilst doing so. There are also 5 flavors available, as well - natural, mint, citrus, strawberry, and cookie & cream.
All things considered, even though some Penguin CBD reviews do point out the smaller potency of the products offered and sold by the brand, the price tags are actually quite adequate! Considering the broad-spectrum nature of the products, and their organic & GMO-free origin, it's definitely worth the money!
On top of that, it's also worth mentioning that Penguin CBD has a 30-day refund policy in place, too. It's also one of the benefits mentioned in some customer Penguin CBD reviews - if you're not satisfied with your purchase, you can return it for up to 30 days after you buy it.
Also, Penguin CBD offers free shipping options in the US. Since you won't have to pay for shipping, it makes the purchase that much more affordable!
Here is The Best CBDistillery Offer I Found:
30% Exclusive Discount
On All CBDistillery Products
You have an exclusive chance to save 30% on your CBDistillery order. Grab this limited-time promo code & enjoy top-rated CBD products!
Expiration date: 03/12/2023
931 People Used
Only 37 Left
Conclusions
So, then - is Penguin CBD a brand worth checking out?
According to the vast majority of the customer Penguin CBD reviews you'll find online - yes!
While the company is still a very young player in the CBD industry, it does already have a pretty decent reputation, and boasts some awesome features and qualities, too.
The company's broad-spectrum CBD products are made from independently-tested, GMO- and pesticide-free industrial hemp. The hemp is grown in the state of Oregon, so you can be sure that the quality is going to be up to par, too.
The only notable issues that some customers appear to have with Penguin CBD's products have to do with the lack of variety and potency. Both "issues", however, can be mitigated rather easily.
All in all, the company in question is surely a welcome addition to the world of CBD, since it does come with seemingly high-quality products. I do hope that the Penguin CBD review was helpful to you, and that you've managed to find the information that you were looking for!
Cheers, and until next time!
Please keep in mind, though, that before you start using any CBD-based or related products, you should always consult with your family doctor. While I can tell you about the general collective feeling that most people have about certain CBD providers, this information should never substitute that of professional advice.
Scientific References

1. Omar Hegazycorresponding and Howard Platnick: 'Cannabidiol (CBD) for Treatment of Neurofibromatosis-related Pain and Concomitant Mood Disorder: A Case Report'
2. Masashi Kitamura, Yuka Kiba, Ryuichiro Suzuki, et al.: 'Cannabidiol Content and In Vitro Biological Activities of Commercial Cannabidiol Oils and Hemp Seed Oils'
Leave your honest Penguin CBD review
Leave your genuine opinion & help thousands of people to choose the best cbd. All reviews, either positive or negative, are accepted as long as they're honest. We do not publish biased reviews or spam. So if you want to share your experience, opinion or give advice - the scene is yours!