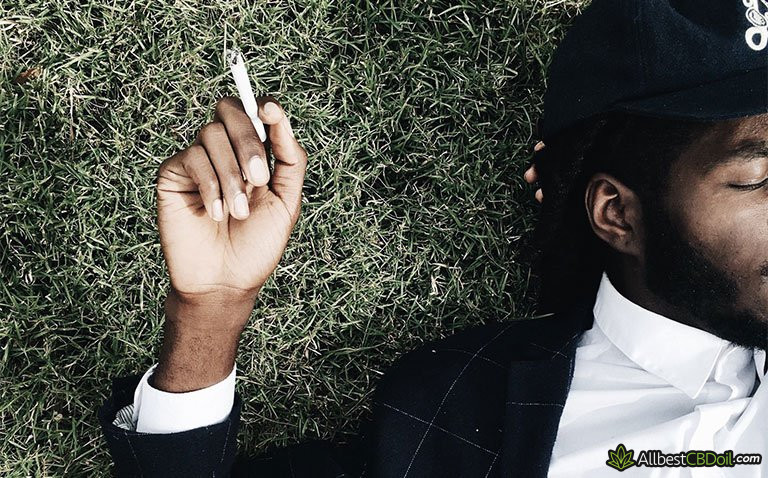 Many people are confused about this new cannabis trend - CBD oil. Yes, it's purely made out of the cannabis plant. Then naturally the question would arise, does CBD get you high?
Marijuana is only legal in certain states because it is still considered to be a psychotropic drug. While it does have an effect on our psyche, there are states which allow using Marijuana for medical or recreational reasons.
Both Marijuana and CBD oil is made out of cannabis, but the difference lies in the plant species. Marijuana is made out of Cannabis Indica which has high levels of the chemical that makes you intoxicated.
CBD oil, on the other hand, is extracted from Cannabis Sativa, also known as Industrial hemp. Does CBD get you high or not? For that we need to look closely at what CBD is fundamentally, and how does it work.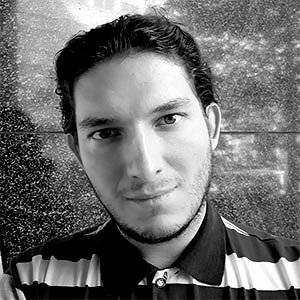 Nikola Djordjevic
MD, Co-Founder of LoudCloudHealth
Can CBD get a person high?
CBD can't get you high as the substance simply isn't designed to do that. It can get you very stoned and induce a near-comatose state if too much is ingested, but it won't get you high or ever deliver an uplifting effect the way THC does.
What is CBD?
CBD refers to cannabidiol - a chemical compound found in the cannabis plant. There are more than 100 different chemical compounds found in cannabis and they all belong to the group called "cannabinoids".
These compounds react with our body's endocannabinoid system which is responsible for our physiological and mental functions such as mood, sleep, perception of pain, sense of appetite, etc.
THC (tetrahydrocannabinol) is probably the best-known cannabis compound. It's the one that is predominant in Marijuana and makes you feel intoxicated when you smoke a joint.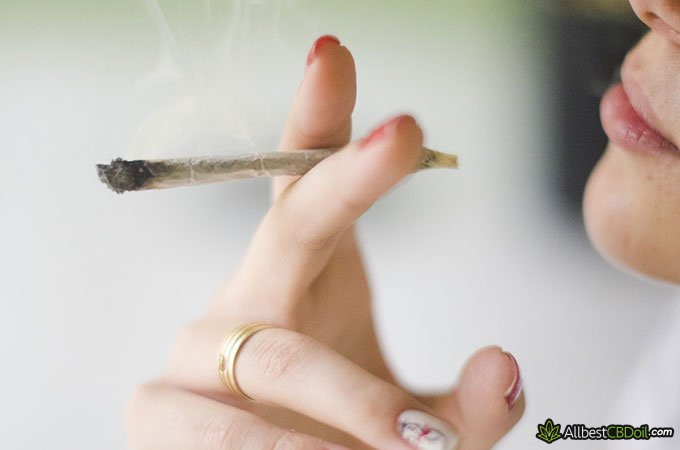 CBD is being marketed as a cure for sleep disorders, anxiety, as pain relief, as a help to promote relaxation and many other things. Besides that, it has been reported to be beneficial in treating heart diseases, gastrointestinal diseases, cancer, and skin disorders.
No wonder why CBD oil has become such hype in recent years and is continuing to be so. Only the common unclarity whether does CBD get you high or not remains prevalent.
In order to answer that, we need to know how does CBD work and which parts of our body it affects.
How does CBD work?
As mentioned before, our body has a special biological system called the endocannabinoid system. It is the primary point of contact for cannabinoids and is closely linked with our body's nervous system.
To understand whether does CBD make you high, we need to look at how CBD affects the endocannabinoid system.
Endocannabinoid system
Though the research on this is relatively new, it is already known that the endocannabinoid system consists of three main components:
Endocannabinoids. Neurotransmitters that bond with cannabinoid receptors and activate them. These cannabinoids are produced inside our bodies. The two main endocannabinoids circulating in our system are anandamide and 2-arachidonoylglycerol.

Fun fact: Anandamide was discovered in the late 20th century and derives its name from a Sanskrit word ananda, meaning "bliss".


Anandamide is involved in the processes of the immune system, pregnancy, and brain - the perception of pleasure-pain feeling, for example. You can feel its effect after an intense workout when you get a feeling of euphoria that scientists call "runner's high".

THC, CBD and other cannabinoids that come from the cannabis plant are also neurotransmitters that interact in a similar way. These phytocannabinoids (cannabinoids from a plant) are built from lipids (fats) and that is the reason why typical CBD or THC extract is in the form of an oil.

Cannabinoid receptors. These nervous receptors are found all throughout the body. There are two types of receptors identified at present: CB1 and CB2.

CB1 receptors are mainly located in the brain and central nervous system. They are responsible for the healthy functioning of the brain - mood, motor function, perception of pain, memory. These receptors are interacting with THC, producing the psychoactive effects of it.

CB1 receptors are also found in other parts of our body and have roles in hormone production, cardiovascular health, digestion, and fertility.

CB2 receptors are mostly found on the cells of our immune system and therefore closely relates to the function of it, such as combating inflammation, autoimmune diseases, digestive issues, and allergies.

Enzymes. Chemical compounds that synthesize and break down endocannabinoids that have served their purpose.
Most cannabinoids, internal or external, can bind to both receptors, CB1 and CB2. However, cannabidiol (CBD) does not directly bind with either of the receptors but enhances their ability to bind with others.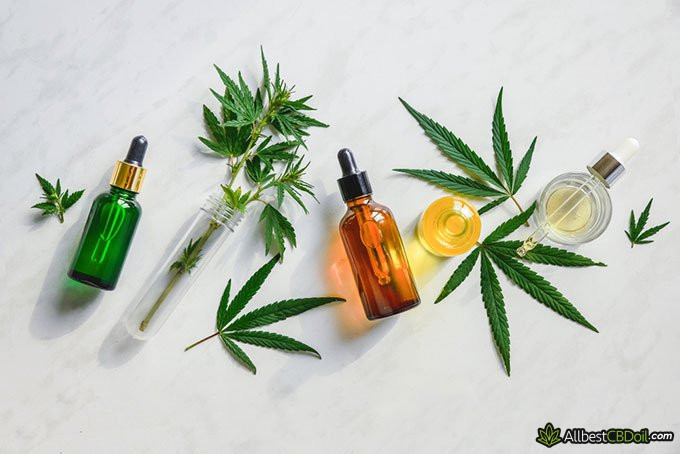 CBD also prevents enzymes from synthesizing and breaking down endocannabinoids. This prolongs the effect they have on the receptors and results in feelings of relaxation and other health benefits.
Does CBD Get You High?
There are quite a few misconceptions around CBD. Since it is derived from the cannabis plant, it is easy to see why people would ask "does CBD get you high?".
From all the chemical compounds cannabis has, THC is the one that binds with your endocannabinoid system and produces the feeling of intoxication.
Industrial hemp has only a little percentage of THC in it. That's why consuming products made from industrial hemp is not enough to make yourself feel 'high'.
What about cannabidiol then, can CBD get you high? Unlike THC, cannabidiol (CBD) is not psychoactive and does not make you feel high. It does make you feel more relaxed though.
Is it legal to use CBD products?
Since Marijuana is not made legal in all the U.S., a logical question would also be: 'does CBD get you high?'. Otherwise, you could risk getting into jail for using it.
As of 2018 U.S. Congress passed a Farm Bill Act that legalized the use of Industrial hemp throughout the country. Now, by law, CBD products that have no more than 0,3% of THC are legal to buy.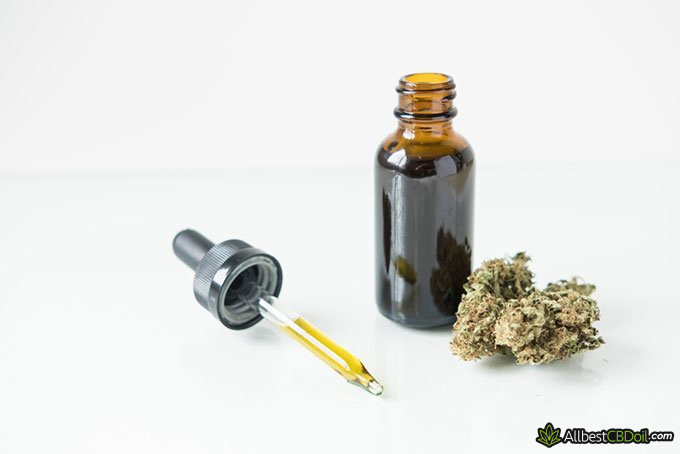 However, CBD products are not regarded as official medicine, therefore, it is not regulated by the FDA (Food and Drug Association). What does it mean? It means, that anybody can sell CBD products unregulated. And this gives rise to a lot of false products in the market.
Therefore, if you've decided on buying yourself a bottle, be sure to research the brand, its ways of work and the origin of hemp. Also, it is good to have an in-depth knowledge of how CBD works, in order to not be misled by clever marketing tricks.
Latest CBDistillery Coupon Found:
30% Exclusive Discount
On All CBDistillery Products
You have an exclusive chance to save 30% on your CBDistillery order. Grab this limited-time promo code & enjoy top-rated CBD products!
Expiration date: 04/10/2023
931 People Used
Only 37 Left
The Drug Test
Now, if you're concerned about the drug test, there are some things to take into consideration. Even though the answer to the question "does CBD get you high?' is negative, you can still get into trouble if you use Full-spectrum CBD oil.
Full-spectrum CBD oil consists not only of cannabidiol (CBD) but also of other cannabinoids such as THC (the psychoactive one). Even though the quantity of THC won't be as high as to make you 'high', it might come out positive on the drug test.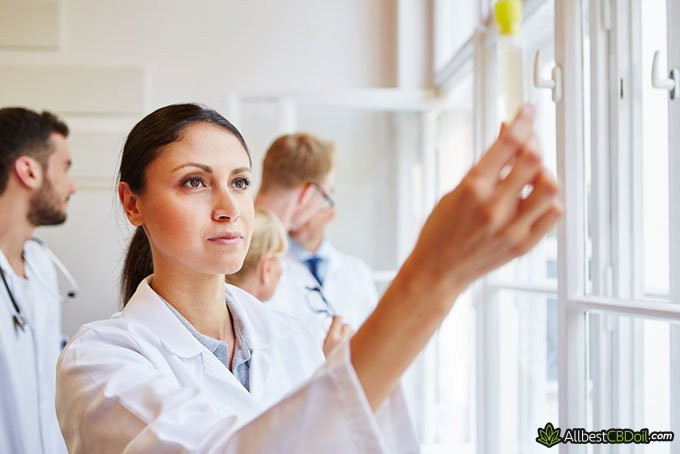 There are pure CBD oils, called CBD Isolates, that only consists of this cannabinoid. It might not work as strong as Full-spectrum oils but it is definitely worth a try.
Be mindful of this thing when you do your research of the best CBD oil for you and be familiar with the cannabis laws of your state.
What are CBD Oil's Features?
Since we are already clear that the answer to the question "does CBD get you high?" is "no", we can expand a little bit about what special features and health benefits does CBD oil has.
Health Benefits
As mentioned before, CBD affects the processes of your endocannabinoid system. This means it improves and prolongs all the fields the system is responsible for.
Although research on CBD is still relatively new, more and more studies find different therapeutic effects it has for different physiological and psychological conditions:
Anxiety, Stress, and Depression. There is quite some evidence of CBD's potential to treat anxiety and stress. Its calming properties are well known and reported by the majority of users. CBD not only relaxes but also has a positive influence on our mood. By doing so, it also helps in recovering from depression.


Cancer. Scientists suggest[1] that CBD might be beneficial in treating cancer patients. Cannabinoids have the potential to interfere with the cancer cells, stop their spread and eventually kill them.


Heart Disease. Researchers have discovered[2] that CBD could play a role in treating various heart diseases by preventing inflammation and strengthening the whole cardiovascular system.


Digestive system disorders. Similar to inflammatory heart diseases, CBD is regarded[3] to have a positive impact on the treatment of inflammatory bowel disorders.


Epilepsy. There are positive reports[4], especially from parents, who use CBD oil for treating their child's epilepsy or seizures. CBD's calming and anticonvulsant properties.


There are other benefits CBD oil has on our system. Especially if it is consumed together with other cannabinoids, such as THC.
Even the World Health Organization (WHO) reported that CBD is a promising cure for a number of medical conditions, has a good safety profile, and no risk for abuse or critical side effects.
Side Effects
While it does have a variety of benefits, and even though the answer to "does CBD get you high?" is negative, it might still produce some slight discomforts that have been reported by the users:
Tiredness
Dizziness
Diarrhea
Disorientation
Only high dosages may induce those slight effects, therefore it is always good to do some research before using any CBD oil and consult with your doctor.
Ways to Consume CBD Oil
If you've just smoked a "CBD joint" and got 'high', then it was probably not a "CBD joint". Remember, does CBD get you high? No, it doesn't. And you cannot smoke a "CBD joint" because there isn't one.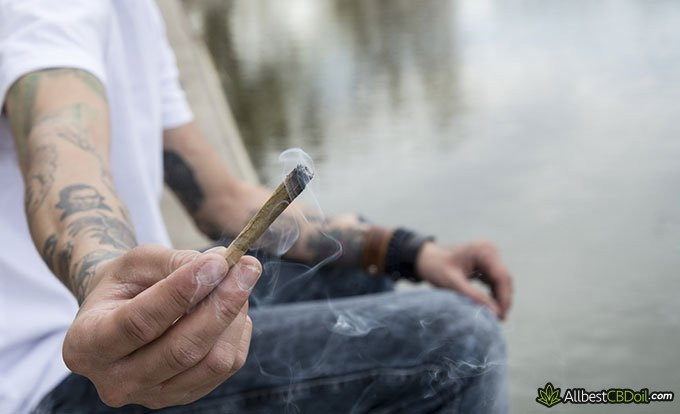 Industrial hemp is not suitable for smoking. CBD is extracted from the Industrial hemp in the form of oil because this is the best way for your endocannabinoid system to absorb it.
Of course, there is a posibility to 'vape' it. But the vaping solution is still in the form of oil.
If you are not used to the oil's strong earthy flavor, there are other ways to ingest CBD, like gummies or pills, for example.
Also, for a broader and stronger effect, it is good to consider CBD Full-spectrum oil, since it has a whole bunch of different cannabinoids that work in synergy.
However, if it is important for you to have your drug test negative, be mindful when using Full-spectrum oil because it has THC in it. Even though it is a very low portion, the drug test might still come out positive.
Conclusions
By now you should have a clearer picture of what CBD fundamentally is, does CBD get you high and how does it work.
Once again, CBD is a chemical compound (phytocannabinoid) found in the cannabis plant. Another most commonly used phytocannabinoid is THC which is mainly found in Marijuana.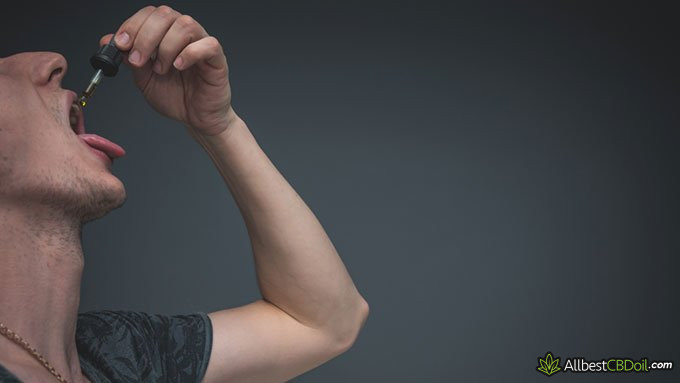 Since CBD is found in cannabis, there is a lot of misconception about whether does CBD get you high or not. THC is the chemical compound that induces the feeling of intoxication. CBD, on the other hand, is not psychoactive.
So when next time someone asks you "does CBD oil get you high?", what you can say? "No, it's not."
CBD is better known for its positive effect on our physiological and mental health. It has been reported to be beneficial for people suffering from sleep disorders, depression and anxiety, heart diseases, digestive disorders, epilepsy, and even cancer.
The best way to consume CBD is in the form of oil. But since it is not regulated by the FDA, there is a lot of untrustworthy suppliers present in the market. If you are thinking of trying yourself one, do a little bit of research and know what is best for you.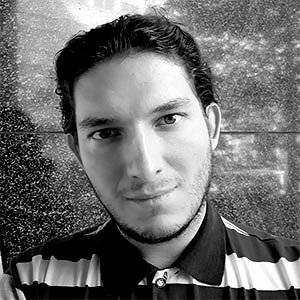 Nikola Djordjevic
MD, Co-Founder of LoudCloudHealth
Contributed By Nikola Djordjevic, MD, Co-Founder of LoudCloudHealth
Nikola is a board-certified family physician as well as co-founder and medical advisor at LoudCloudHealth.com<...
Read Full Bio...
Scientific References

Contributed by
Nikola Djordjevic
, MD, Co-Founder of LoudCloudHealth
1. P. Massi, M. Solinas, V. Cinquina et al.: 'Cannabidiol as potential anticancer drug'
2. C. P. Stanley, W. H. Hind, S. E. O'Sullivan: 'Is the cardiovascular system a therapeutic target for cannabidiol?'
3. D. De Filippis, G. Esposito, C. Cirillo et al.: 'Cannabidiol Reduces Intestinal Inflammation through the Control of Neuroimmune Axis'
4. B. E. Porter, C. Jacobson: 'Report of a parent survey of cannabidiol-enriched cannabis use in pediatric treatment-resistant epilepsy'
5. K.A. Babson, J. Sottile, D. Morabito: 'Cannabis, Cannabinoids, and Sleep: a Review of the Literature.'
Leave your honest feedback review
Leave your genuine opinion & help thousands of people to choose the best cbd. All feedback, either positive or negative, are accepted as long as they're honest. We do not publish biased feedback or spam. So if you want to share your experience, opinion or give advice - the scene is yours!