History of CBD in Europe
Europe has had a pretty varied history regarding CBD and cannabis products. From ancient times, to the medieval period and up to not that long ago, hemp-derived CBD products were a "hot topic" - just not in the sense that they are today. Hemp was widespread, and there weren't as many restrictions and confusion that can be seen present today.
Where does all of that confusion come from, though? And why can't there be a single, simple answer to the question "is CBD oil legal in Europe"?
Well, for starters, one of the main issues is the fact that some countries still have a very difficult time differentiating between hemp- and cannabis-derived CBD products. They are very different, but since they're often thrown into the same pot, it creates a lot of confusion, as a result. For reference's sake, in this article, we're focusing on hemp-derived CBD.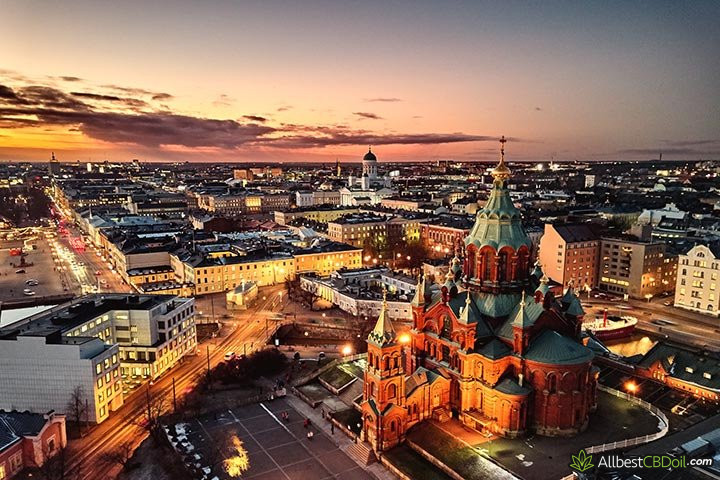 Also, things like medicinal and recreational use of CBD affect the laws, too, not to mention the historical context of some countries (context that determines whether a country is of a more conservative nature, or does it take some more liberal stances on matters such as CBD).
Whatever the case might be, let's try to answer the question "is CBD oil legal in Europe?" by referencing the color-coding system that's so popular in the US.
Europe - A Multi-Colored Region
In the US, there is a color-coding system that helps people determine the laws and some other intricacies regarding CBD and cannabis (we'll focus on answering the hemp-derived CBD part of the "is CBD oil legal in Europe?" question, though). While the colors are designed with the US in mind, they do actually fit European countries, too.
Below, you can find explanations for the 4 main colors by which CBD laws are sorted in the US. That said, we've taken the courtesy of altering their meaning a little, so that they would better fit the legalities of CBD Europe.
Green. This color means that all hemp-derived CBD products are legal within the country, no matter the intended purpose of use.
Amber. Here, the Amber color represents countries which are still "on the edge", but lean towards the "legal" aspect of the matter.
Amber-Red. As far as CBD Europe goes, this is the most tricky color. It's usually assigned to countries where CBD is "kind of legal, but not really". For the sake of being concise, this color will represent countries that are still a "grey area" concerning CBD laws, but do lean towards the negative side of the matter.
Red. Anything and everything related to CBD is illegal here.
So, then - those are the colors by which the US states are categorized. We'll use the same colors to answer the question "is CBD oil legal in Europe?", too. That said, please keep in mind that the colors DO NOT tell the whole story, and you should always take a closer look at each of the country's CBD laws before deciding on a purchase.
Green Countries in Europe:
The UK
Spain
Switzerland
Germany
The Netherlands
Denmark
Slovenia
Romania
Greece
Bulgaria
Latvia
Poland
In the above-mentioned countries, hemp-derived CBD products are legal for both medicinal and recreational use.
Amber Countries in Europe:
Austria
Sweden
Ireland
France
Italy
Hungary
Estonia
The above-presented countries have some pretty awkward CBD-related laws, but the general consensus is that they lean towards making hemp-derived CBD products fully legal.
Amber-Red Countries in Europe:
Armenia
Azerbaijan
Finland
Iceland
Norway
Portugal
Belgium
Albania
Macedonia
Serbia
Bosnia and Herzegovina
Croatia
Czech Republic
Malta
Moldova
Ukraine
Georgia
That's a pretty long list! All of the above-mentioned countries restrict the use of hemp-derived CBD in their territories, either making it only legal to be used for medicinal purposes, or not explicitly allowing or restricting it, but leaning towards the more negative side of things.
Red Countries in Europe:
Belarus
Lithuania
Slovakia
Within the three countries mentioned above, any and all use of CBD products is strictly prohibited.
Do remember what I said at the beginning of this list - in order to get a full-fledged answer to the question "is CBD oil legal in Europe?", always make sure to check up on the latest rules and regulations concerning CBD in the country that interests you!
Hemp Seed Oil - Don't Get Tricked!
While this might seem like an obvious thing for some, you would be surprised how many people who are looking for an answer to the question "is CBD legal in Europe?" get tricked by this topic.
Many different not-so-nice sites note that "CBD is legal everywhere in Europe!" and that "you can buy it - no restrictions!". I've even encountered some websites that claim that CANNABIS, of all things, is legal EVERYWHERE in the EU.
Well… That's simply nonsensical. The one area in which people get tricked, however, is by reading that hemp SEED oil is legal in most of the countries in the EU.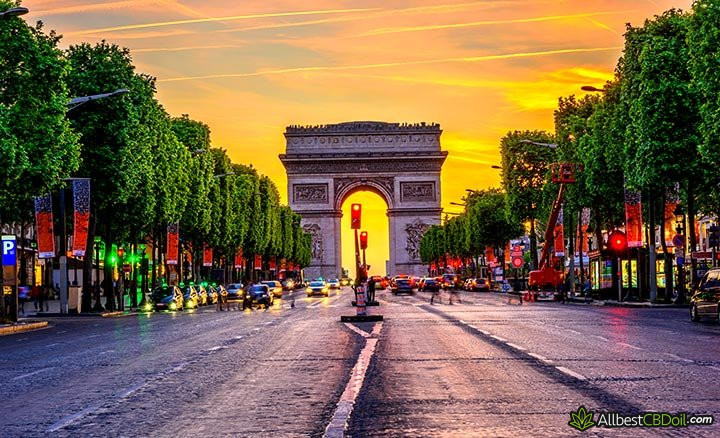 For anyone wondering is CBD oil legal in Europe, you should know that hemp seed is not the same as hemp-derived CBD oil.
Hemp seed oil is like coconut oil. It does not possess any of the potentially-beneficial qualities of CBD products that you hear about or read up online, such as inflammation reduction[1], anxiety and stress relief, and so on.
Always make sure that what you're looking for is actual hemp-derived CBD oil - it should come from the stalk or the leaf part of the plant, and not the seeds.
Medicinal VS Recreational
Yet another topic that needs to be discussed in order to answer the question "is CBD legal in Europe?" accurately is the differences between using hemp-derived CBD for medicinal and recreational purposes.
Medicinal use is the "official" option here. If you use CBD for medicinal purposes, you frankly have a serious, underlying health condition, and have either been prescribed CBD by your doctor, or joined a medical marijuana program of some sort.
Recreational use, on the other hand, refers to using CBD as you see fit - no doctors, no programs, no nothing.
Recreational use is the more popular alternative for anyone looking for an answer o the question "is CBD oil legal in Europe?" and who lives in one of the "green" countries. If you reside in one of the "amber" or "amber-red" ones, though, your best bet is to try and find out whether or not you can use CBD for medicinal purposes there.
Where to Buy CBD Oil in Europe?
The last thing that we should talk about concerning CBD in Europe is where to actually get the products that you desire. Since we've answered the question "is CBD oil legal in Europe?" from many different sides now, you should have a pretty good idea of whether or not you can get yourself the products that you want, in the country that you live in.
If you reside in one of the "red" or even "amber-red" countries in Europe, CBD is almost completely out of the question (with some exceptions in "amber-red" countries). If, however, you live in a green or amber area, you'd usually have two options - buying CBD in a local store, or from an online provider.
It will probably come as no surprise to you that the latter option is always the preferred one. Why? Well, let's try to figure that out.
Buying CBD Offline
The first option that you have is to purchase your CBD products offline, from a local shop. This isn't a good way to go about it for a couple of reasons.
First of all, buying your CBD this way, you can never be sure where the products came from, and if they are actually up-to-par as far as quality is concerned. I mean, what's the point of trying to figure out is CBD oil legal in Europe, if you're going to go out and buys some shady, unreliable CBD products?
Another point would be that of a limited selection. Online, there are no limits - you can choose the products that would fit you best out of all of the top-tier industry providers. In a shop, however, this is not possible - you're limited to what you see on the shelf.
Buying CBD Online
Following the thought process from the previous chapter, buying CBD Europe products online is usually considered to be the better alternative. Better prices, better deals, an unlimited number of items to pick from - the list goes on!
If you're planning to use CBD long-term, then you should definitely look into buying your products online, from trustworthy and reliable sources. Speaking of which, let's mention some of the top-tier CBD providers of the industry, shall we?
cbdMD - Broad-Spectrum CBD Products
If you reside in one of the countries where the answer to the question "is CBD legal in Europe?" is a positive one, cbdMD is going to be one of the more interesting CBD brands to try out. The company offers high-quality broad-spectrum CBD products - they're free of THC, but do contain some other cannabinoids, and thus create an entourage effect for the user.
The costs for the cbdMD oil ranges from $29,99 up to $339,99.
Latest Deal Active Right Now:
GET 25% OFF
Exclusive cbdMD Coupon
Don't miss this limited-time opportunity to save big. Use this special coupon code link, save 25% & improve your well-being!
Expiration date: 13/12/2023
2,309 People Used
Only 18 Left
Charlotte's Web - Full-Spectrum Oils and CBD Isolates
Charlotte's Web sells its customers both potent full-spectrum CBD oils, and some CBD isolates. This is great for anyone looking for CBD in Europe, since it makes the company a viable option both for countries that have stricter laws regarding CBD, and those that are a bit more lenient regarding the matter.
Charlotte's Web CBD oil prices go from $74,99 up to $188,99, while the isolate oil costs $99,99.
[featured-coupon review_id="2"]
CBDistillery - Multiple DIfferent Products
CBDistillery is a very well-known and reputable brand, as far as the CBD industry goes. The company tests all of its products with independent, third-party labs, and sources all of its hemp from inside of the US. Same as Charlotte's Web, CBDistillery does also sell both full-spectrum CBD products, and CBD isolate powder, as well.
CBDistillery CBD oil cost from $30 up to $260. The CBD isolate powder will cost you anywhere from $30 up to $2000.
[featured-coupon review_id="1"]
Latest Deal Active Right Now:
GET 25% OFF
Exclusive cbdMD Coupon
Don't miss this limited-time opportunity to save big. Use this special coupon code link, save 25% & improve your well-being!
Expiration date: 13/12/2023
2,309 People Used
Only 18 Left
Conclusions
I hope that this short guide helped you figure out is CBD oil legal in Europe or, rather, in your own, specific country within the region. Do note that laws are subject to change, so you should always make sure to do some extra research to be knowledgeable on the topic!
Also, if CBD in Europe is legal in your country, and you do want to try it out for yourself, do make sure that you purchase the products only from the most trustworthy CBD providers in the industry.
Scientific References

1. Iman Khuja, Zhanna Yekhtin, Reuven Or, and Osnat Almogi-Hazan: 'Cannabinoids Reduce Inflammation but Inhibit Lymphocyte Recovery in Murine Models of Bone Marrow Transplantation'
Disclaimer
While every effort has been made to make sure this article is as accurate as possible, it is not intended to provide legal advice. Since legal situations might rapidly change, we advise you to discuss any legal concerns with an expert, lawyer or relevant legal advisor in your local jurisdiction, or visit your state's .gov page for the most up-to-date information.