While CBD oil is the most popular type of CBD products out there, that doesn't mean it's the only one. There are many different ways of how you can choose to consume your CBD, and today, we'll take a look at some of the best CBD edibles - gummies and chews, to be exact.
Consuming CBD this way does have its benefits… and disadvantages. Worry not - we'll cover all fo the basic, general information first, and then move on to talking about the best CBD edibles online. Our list will look like this:
Let's get right into it, shall we?
Best CBD Edibles: An Alternative Way of Consuming CBD
Believe it or not, but after CBD oil, edibles are probably among the most popular methods of consuming CBD, right next to topicals and vaping. But what attracts people to change up their cannabidiol consumption habbits, in the first place?
Other than general interest and a wish to try out "something new", one of the main reasons lie in as simple of a topic as taste.
Yup, taste - hear me out.
If you were to talk to a CBD oil or tincture user, chances are that they would tell you that the oil doesn't taste good, to put it very lightly. Most users describe the taste as being "earthly" - that's not too surprising, given the fact that CBD oils are made from hemp extract, and hemp does, indeed, grow in dirt.
Sure, some oils use artificial sweeteners or different kinds of taste enhancers, but if you want the fully-natural experience with your oil, you'll just have to deal with the fact that it won't taste good.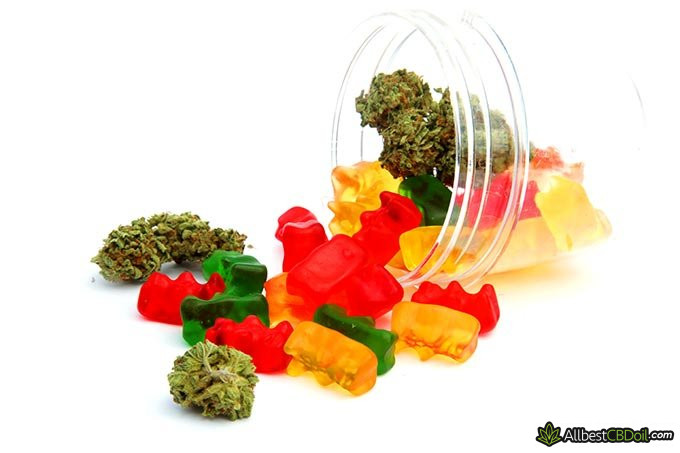 Now, when it comes to the best CBD edibles, things are different. Different types of gummies and chews are going to come in decently-tasting alternatives, yet still provide you with the cannabidiol effects that you want and need.
On top of better taste, there's also the question of potency, too.
Oftentimes, if you want truly potent and fast-working products, you'd best go with the oils. That said, the best CBD edibles are going to allow you to dose your CBD intake in solid units (gummies), thus making the consumption process enjoyable and quick.
Finally, it's worth mentioning that CBD oil is usually taken sublingually (held under the tongue), while all of the customer best CBD edibles reviews will tell you that the chews have to be eaten, swallowed and ingested. Naturally, this means that you'll have to wait longer for the effects to kick in - for some, this is a benefit, for others, a disadvantage.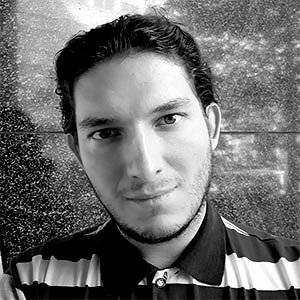 Nikola Djordjevic
MD, Co-Founder of LoudCloudHealth
What is your favorite CBD product?
Personally, I love CBD gummies. CBD gummies are just like any other gummy candy that come in small packages with varying CBD concentration levels. They are a popular way to take CBD since all you need to do is pop it in your mouth and chew it. Other forms of CBD consumption involve vaporizing, inhaling, and sublingual drops, making CBD gummies the more discreet option. The biggest benefit of CBD gummies is that they are easy to administer since you would eat them just like any other candy, so it makes them a bit more socially acceptable.
Ranks #1 out of 7 CBD Oils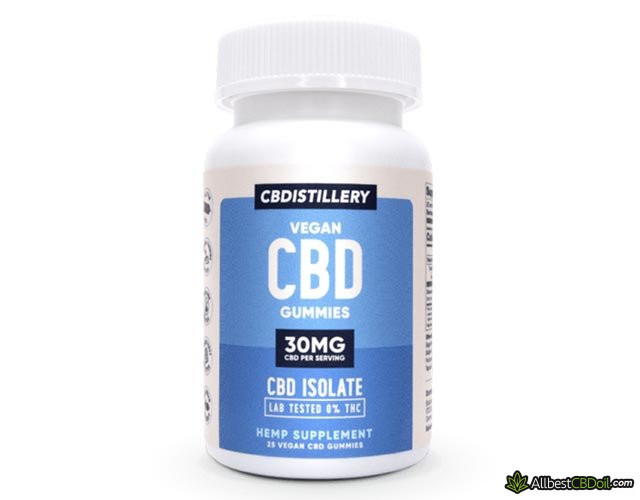 Things we liked:
+ Plenty of products to pick from
+ CBD oil tested with 3rd party labs
+ The company uses coconut oil as the CBD oil base
Things we didn't like:
- Some people complain about the potency of CBDistillery's products
Research shows that cannabis contains more than 80 different cannabinoids[1] (although some sources claim over a 100), with cannabidiol (CBD) and tetrahydrocannabinol (THC) being the two main ones.
Cannabidiol is the thing that you want - CBD. It comes from both the hemp and cannabis plants, but only hemp plants are used for CBD extraction.
THC, however, is the psychoactive drug that gets you high when you smoke marijuana. THC is illegal in most places around the world, and when it comes to the US, it's state-dependent.
In most places in the country, you can use CBD products that contain no more than 0,3% THC within them - oils, gummies, vapes, and so on. That said, even with the legal benchmark being at 0,3%, you might still actually fail a drug test using full-spectrum CBD - it's rare, but these things happen.
Now, if you want THC-free products that only contain CBD, you should be looking at isolates - that's exactly what CBDistillery sells in the form of their famous gummies.
The brand sells its gummies in a can of 25, all of them containing 30mg of cannabidiol. The gummies are completely pure and free of THC (as the brand themselves state, "99%+ pure").
The great thing about CBDistillery is the fact that they also display their independent lab test results on their official website, right near the products themselves (in one of the pictures). That doesn't only show the transparency of the company, but also allows you to feel assured that you won't accidentally stumble upon some illegal, shady CBD gummy factory.
What is the Price of the CBDistillery Gummies?
The original price of the gummies in question is $65,00. As of writing this list of the best CBD edibles, however, you can get a can of 25 gummies with a discount, for only $55,00. That's certainly not a bad price, considering the fact that customer best CBD edibles reviews claim CBDistillery to be one of the leaders in the industry!
25% Sitewide Discount
CBDistillery Labor Day Sale
Now is the best time to purchase top-rated CBD products - don't miss this limited-time CBDistillery Labor Day sale!
Expiration date: 30/09/2020
1592 People Used
Only 74 Left
Ranks #2 out of 7 CBD Oils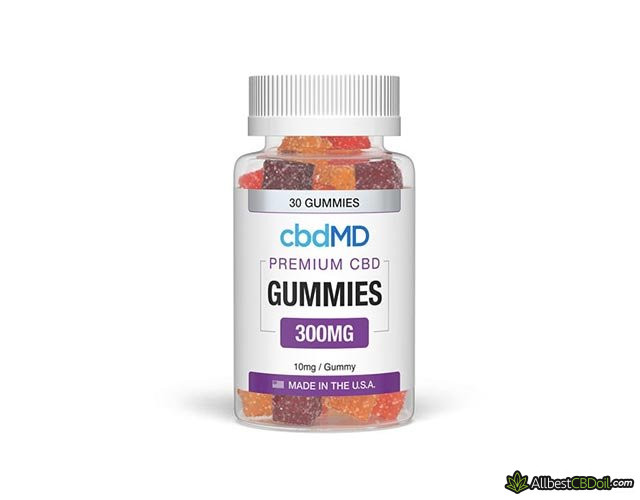 Things we liked:
+ Different CBD concentration levels
+ Broad-spectrum CBD oil
+ Products tested by a third-party lab
+ Hemp sourced from the US
Things we didn't like:
- Not enough information on certain claims
- Some customers talk about the taste not being up-to-par
- User reports on bad customer support experiences
Broad-spectrum CBD products are actually pretty rare - while we do have a couple of them on this "best CBD edibles" list, compared to full-spectrum products or isolates, broad-spectrum ones tend to be at the lower-end of popularity.
That being said, this does not mean they aren't worth being checked and tried out. cbdMD is one of the main brands that only prove this notion.
The company offers some high-end, broad-spectrum gummies. They are all THC-free (to the point that they are going to be "undetectable" by drug tests), but contain other types of cannabinoids.
All of the products that cbdMD sells - including the gummies - are tested by third-party labs, too. In addition to that, the brand sources their hemp from within the US.
What is the Price of the cbdMD Gummies?
Purchasing the cbdMD gummies, you'll have two different options to pick from:
The cheaper option will provide you with 10mg of CBD per gummy, while the more expensive one comes with 25mg per gummy. The pricing options do seem fair, as far as potency and quality are concerned!
Ranks #3 out of 7 CBD Oils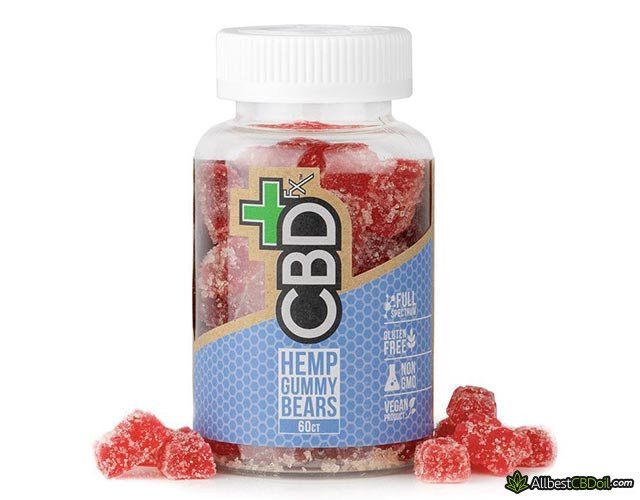 Things we liked:
+ Huge range of products
+ Independent lab tested
+ Organically-grown
Things we didn't like:
- Little information about the company
CBDfx is a brand that you might actually spot more than once on the same best CBD edibles online reviews and listings. Why is that the case, you may wonder?
Well, the brand has a ton of different CBD chews for customers to pick from, all with their own, unique tastes and additional effects.
That being said, for the sake of keeping it fair, we'll concentrate on arguably the most popular chewable product the brand has in stock - the gummy bears.
The bears are made from "organically-grown hemp", and are sprinkled with natural cane sugar. Each bear comes with a dose of 5mg of CBD.
While that may seem a bit underwhelming, don't forget - the company does sell broad-spectrum gummies. This means that each gummy will have a stronger effect on you than, say, an isolate product would. Also, instead of the usual 25 or 30 gummies in one jar, CBDfx provides the customers with 60 units in one package!
What is the Price of the CBDfx Gummy Bears?
As of writing this article about the best CBD edibles, the CBDfx gummy bears are going to cost you $49,99. Not bad, when compared to some other competitors on the market!
Ranks #4 out of 7 CBD Oils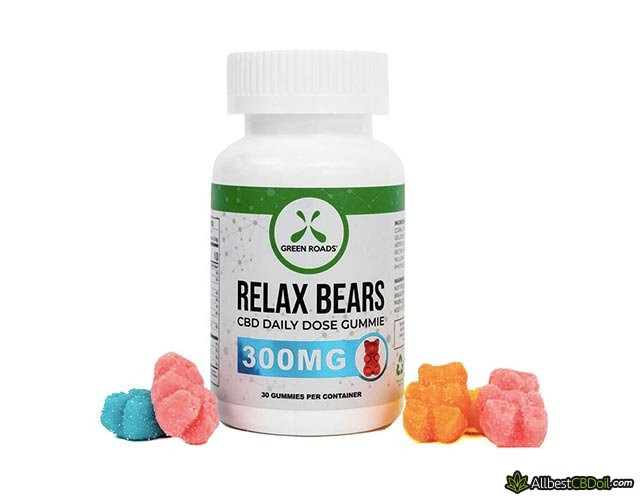 Things we liked:
+ Harvested in Colorado, processed in Florida
+ Undetectable amounts of THC
+ High concentration of CBD
+ Organic hemp
Things we didn't like:
- Shipping might be unpredictable
- Some people don't like the taste
Green Roads provides customers with "Relax Bears" - as the name implies, these CBD gummies should help you relax and alleviate some mild stress that you might be experiencing in your daily routines.
Each of the bears comes with a 10mg CBD dose. There are 30 bears in one packaging, so that totals out to be 300mg of CBD in the entire thing.
Green Roads provide all of the independent lab test data on the actual product page, where you'd go to purchase the gummies. The brand itself is known for selling CBD products made from organic hemp that's farmed in Colorado.
What is the Price of the Green Roads Gummies?
A pack of 30 gummies from Green Roads will cost you $43,95, as of writing this article. While that's not too bad of a price, in general, you should keep in mind the fact that it's subject to change at any given time, at the sole discretion of the provider.
Ranks #5 out of 7 CBD Oils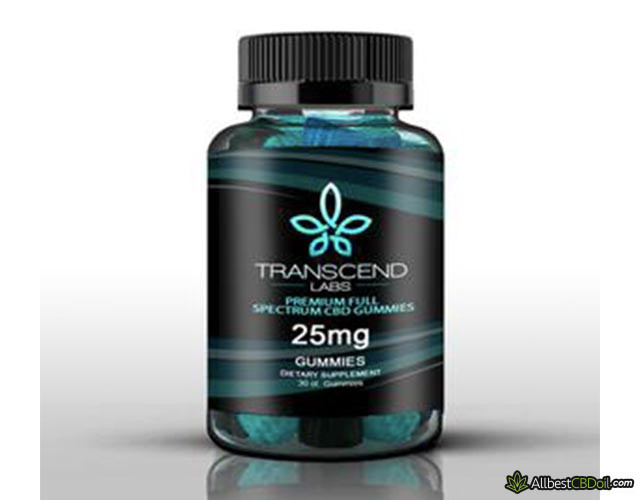 Things we liked:
+ Full-spectrum CBD products
+ Potent
+ Organic, pesticide-, herbicide- and GMO-free
+ Lab-tested
Things we didn't like:
- Only ships within the US
- Small product selection
For some time now, Transcend Labs has been known for providing customers with potent, full-spectrum CBD products. Well, it would seem that gummies are actually no exception to that rule, either - with 25mg of full-spectrum CBD in each gummy, the product should surely be potent enough for most CBD users out there.
On top of that, the company is actually quite health-conscious, too. Transcend Labs deals in organic products - this means that they are going to be free of any potentially harmful materials, since they are made by using only the highest quality hemp.
Naturally, while this doesn't even need to be said, you can expect that all of the CBD products offered by the company - gummies included - are going to contain less than 0,3% THC within them.
What is the Price of Transcend Labs Full-Spectrum CBD Gummies?
The Transcend Labs CBD gummies start from $59,99. Quite frankly, that's the price for 30 servings of gummies, each containing 25mg of CBD in them. Quite a bargain!
Ranks #6 out of 7 CBD Oils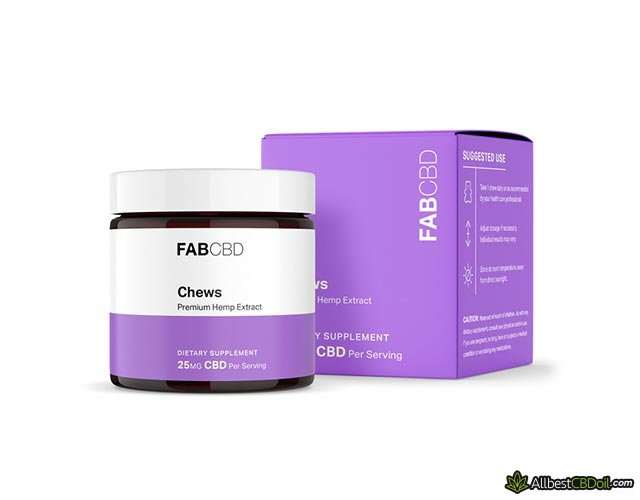 Things we liked:
+ Third-party lab tested products
+ GMO-free
+ Vegan-friendly
+ Hemp grown in Colorado
Things we didn't like:
- Small product selection
- Might not be potent enough for some
Admittedly, Fab CBD might be a lesser-known brand when it comes to the best brands out there. That said, it's still a frequent top-scorer in the various customer best CBD edibles reviews found online.
The brand offers THC-free chews. That said, THC isn't the only thing that the product is "free of" - the chews are also GMO-free, gluten-free and vegan. Quite frankly, Fab CBD offers one of the better alternatives as far as the natural, best CBD edibles are concerned.
It's also worth mentioning that the company grows its hemp in Colorado, US, and that it has its products tested by independent, third-party labs. While these things are somewhat of a given when it comes to the top-tier providers, reassurance is always good.
What is the Price of the Fab CBD Chews?
The Fab CBD chews come in a pack of 30, with each of them containing 25mg of CBD isolate (around 750mg of CBD, in total). The gummies will cost you $59. While we are talking about isolates here (meaning, they aren't as potent as some other, full- or broad-spectrum products), that's still some pretty OK potency!
Ranks #7 out of 7 CBD Oils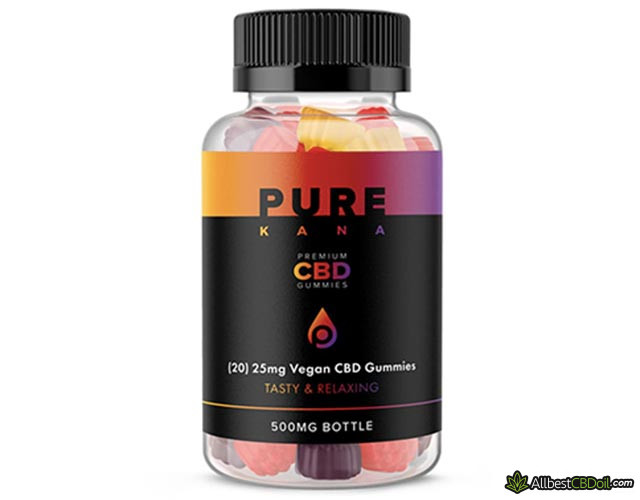 Things we liked:
+ Good for people who are new to the CBD industry
+ 30-day refund policy
+ A wide variety of products
Things we didn't like:
- Might be a bit weak for experienced CBD users
- Bigger CBD oil bottle sizes might get expensive
- Some reportedly bad customer experiences
Purekana provides customers with vegan CBD gummies. They come in "delicious fruit flavors", and pack a punch of 25mg of CBD per gummy (with 20 gummies being in the package). That's actually a pretty good potency level, as far as the best CBD edibles are concerned!
The brand also states that each serving should consist of 2 gummies - in other words, 50mg of CBD.
The gummies are made from GMO-free hemp, and are completely organic. That said, the company actually uses CBD isolate in their product creation processes - while this does mean that the products are going to be free of THC, they might also lack potency for some veteran CBD users.
What is the Price of the Purekana Gummies?
The Purekana CBD-infused gummies are going to cost you $40 for a package of 20 gummies (if used according to the brand's recommendations, the package should last you ten days).
Please keep in mind, though, that before you start using any CBD-based or related products, you should always consult with your family doctor. While I can tell you about the general collective feeling that most people have about certain CBD providers, this information should never substitute that of professional advice.
25% Sitewide Discount
CBDistillery Labor Day Sale
Now is the best time to purchase top-rated CBD products - don't miss this limited-time CBDistillery Labor Day sale!
Expiration date: 30/09/2020
1592 People Used
Only 74 Left
---
Other Less Favoured CBD Oils in This Category
Here are other cbd related to the category but not as favoured by AllbestCBDoil readers yet. In my personal opinion, today there are much more optimal cbd in the list with the higher rating that I'd recommend for the same price range or less.
Hemp Bombs - 5 CBD Gummies with 15mg of CBD Each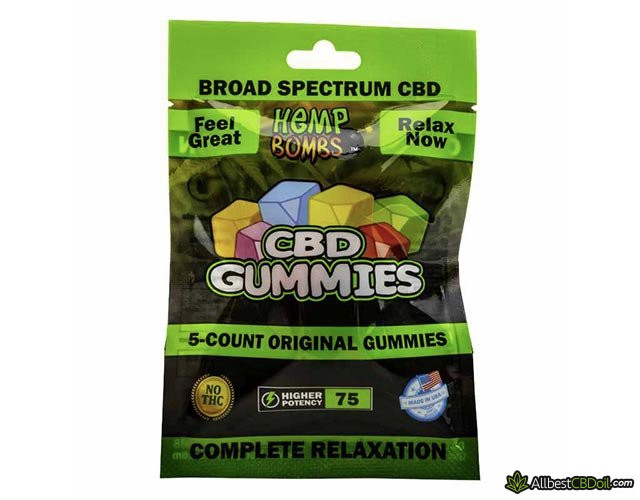 Things we liked:
+ CBD isolates - a THC-free brand
+ Potent
+ Hemp sourced from EU
+ Third-party lab tested
Things we didn't like:
- CBD oil could have more taste choices
- Customers claim that effects take a long time to kick in, since it's a CBD isolate, and not full-spectrum product
As far as best CBD edibles go, Hemp Bombs is a bit of an unusual contender. Truth be told, though, all of the products that Hemp Bombs offer are… Unusual. There's a pretty good reason why that's the case, though.
The company sources its hemp from the EU.
While it is mostly true that you can only trust brands that source their hemp locally, from within the US, there are exceptions to that rule - not many, but Hemp Bombs is one of them.
The brand in question ships the hemp from Scandinavia - a region where hemp farming laws are even stricter than in the US (for example, in Sweden, you can only grow hemp that doesn't breach a legal mark of 0,2% THC, as opposed to US' 0,3%).
Naturally, the brand does have independent tests performed on all of its products. While this does not automatically make Hemp Bombs' gummies the "best CBD edibles online", it sure does add to the legitimacy of their claims.
What is the Price of the Hemp Bombs Gummies?
Hemp Bombs CBD gummies come in a pack of 5, with each of them containing 15mg of CBD (75mg in total). At the time of writing this "Best CBD Edibles" list, such a pack will cost $14,99.
While you do only receive 5 gummies per pack, the products themselves are actually rather potent! This is because the gummies are broad-spectrum - they contain different cannabinoids within them, but should possess minimum traces of THC.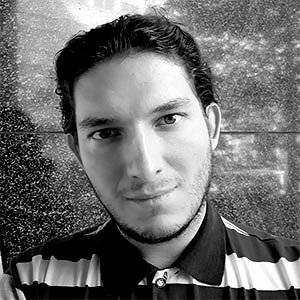 Nikola Djordjevic
MD, Co-Founder of LoudCloudHealth
Contributed By Nikola Djordjevic, MD, Co-Founder of LoudCloudHealth
Nikola is a board-certified family physician as well as co-founder and medical advisor at LoudCloudHealth.com, whe...
Read Full Bio...
Scientific References

Contributed by Nikola Djordjevic, MD, Co-Founder of LoudCloudHealth

1. Kristine Rømer Thomsen, Mette Buhl Callesen, and Sarah W. Feldstein Ewing: 'Recommendation to reconsider examining cannabis subtypes together due to opposing effects on brain, cognition and behavior'

2. Mason M. Silveira, MA, Wendy K. Adams, PhD, Maria Morena, PhD, et al.: 'Δ9-Tetrahydrocannabinol decreases willingness to exert cognitive effort in male rats'
Leave your honest Best CBD Edibles review
Leave your genuine opinion & help thousands of people to choose the best cbd. All reviews, either positive or negative, are accepted as long as they're honest. We do not publish biased reviews or spam. So if you want to share your experience, opinion or give advice - the scene is yours!