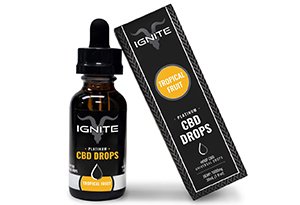 Instagram King Dan Bilzerian came to the CBD industry with a blast. His relatively new company is now well known in the CBD industry. One problem is that Dan Bilzerian is a great marketer, however, he doesn't have any background in science, health, or cannabis. Needless to say, most of the CBD company founders have such qualities.
If you're looking for a reliable CBD brand that has a whole team of medical experts working together, you should consider these brands instead: cbdMD, Charlotte's Web and CBDistillery.
Table: cbdMD and Ignite CBD efficiency comparison.
So, different from others, Dan doesn't have any medical knowledge. His passion to create a company came from his personal experience and interest in the benefits of CBD. To fill in that medical knowledge gap, he teamed up with Josh Carranza - sports fanatic and cannabis industry veteran.
Dan Bilzerian and Josh Caranza established their company in 2017, together with the boom of the CBD industry. They managed to jump into the train, however, in this Ignite CBD review you'll find out if their products are only popular due to the successful marketing strategies, or if they actually work.
You will also find out a lot about their products, materials, lab test results (if there are any), and other important information. At the very end of this Ignite CBD review, I will conclude everything and provide you with the most important information.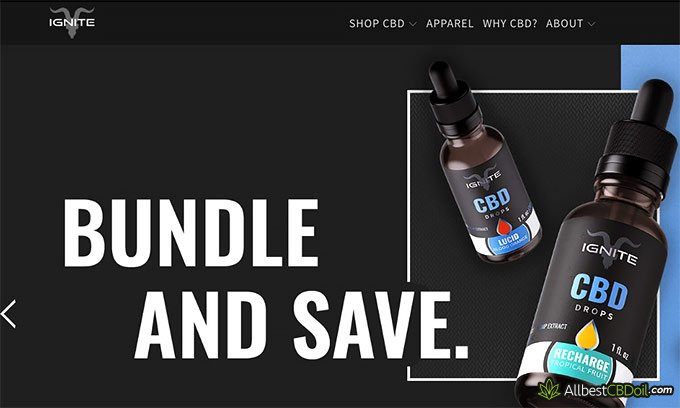 Verdict at a glance
Ignite CBD is one of the newest CBD companies, co-founded by Dan Bilzerian. Most of the Ignite reviews are focused on their disposable vape pen that seems to give the effect people love. Overall you have a variety of flavors to choose from, however, any information regarding the hemp plants and lab test results is still left unrevealed.
Pros
High-quality products
THC-free products
Ignite CBD Review: Intro to the Industry
You might be new in the CBD industry, so I want to begin with the basics and introduce you to the main information about CBD.
First of all, what's the difference between Industrial Hemp and Marijuana?
Industrial Hemp and Marijuana are different plants, however, they come from the same family of plants - Cannabis Sativa. Industrial Hemp produces high levels of CBD and minimal levels of THC, it is legal in the US. The legality of marijuana varies depending on the state because it produces minimal levels of CBD and high levels of THC that can get you high.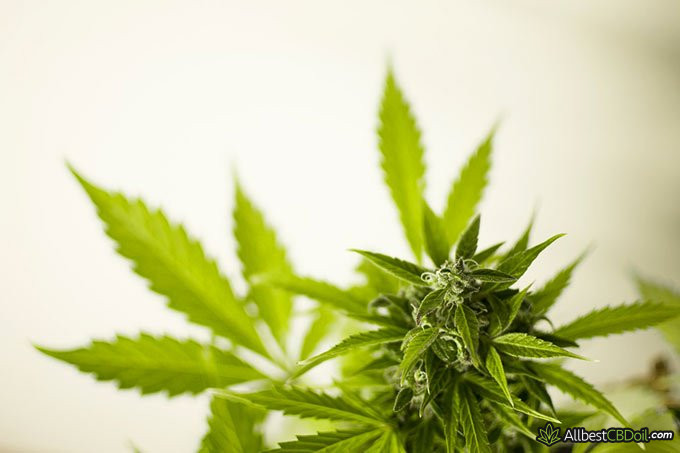 Another important question is what's the difference between hemp oil and CBD oil?
Explaining the difference between these two oils is very simple. Hemp oil is extracted from hemp seeds, it does not contain any THC and CBD. CBD oil, on the other hand, is made from the hemp plant. It contains naturally-occurring cannabinoids. Such oils have low levels of THC, however, they should be regularly tested.
If you're looking for a full-spectrum or broad-spectrum potent CBD oil, you should consider any of these 3 brands: cbdMD, Charlotte's Web and CBDistillery.
Table: cbdMD, Charlotte's Web and CBDistillery features.
The general and the most important information about the CBD should be already clear in this Ignite CBD review. Now let's pay attention to details.
Ignite CBD Review: PROS
Let's begin from the positive sides of the Ignite CBD review.
Diverse Product Line
I wouldn't say that Ignite has the widest range of products, but definitely, have products to choose from.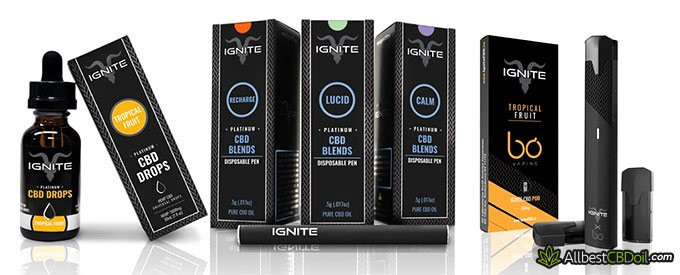 Disposable Vape Pen
Ignite's most popular product is the disposable vape pen. It even got the award for the "Best CBD vape pen" of 2018. So, you can imagine how good they are if they manage to conquer all the experienced brands.
Talking about pens, you can choose from three different sorts:
Each of them has different properties and effects. The Calm vape pen is great for those who suffer from anxiety and insomnia, it will help you to relax in the evening. The Recharge vape pen is for those who live an active lifestyle and want to have more energy. The last one, Lucid vape pen, is for those who have to be focused all the time. It will help you to stay clear-headed and motivated.
Each of these pens is loaded with 500mg of CBD. So, if you daily take 25mg, it will be enough for 20 days. And, you shouldn't be worried about unexpected drug test because all of their products are THC free.
So, Ignite disposable vape pens are the most popular, but they have other products that I must include in the Ignite CBD review.
Rechargeable Vape Pen
For those of you who want to have a long term option, I would recommend Ignite rechargeable vape pens. They can be refilled with disposable CBD pods that contain 1.5ml CBD oil. Of course, you can buy them at the Ignite online store.
Ignite CBD Oil
Ignite CBD oil is for those who prefer a more traditional alternative. They offer THC-free full-spectrum CBD oil. That's an easy way to get your daily intake. All of the CBD oils come in 30 ml bottles and 1200 mg CBD that's enough for 30 days (40mg per serving).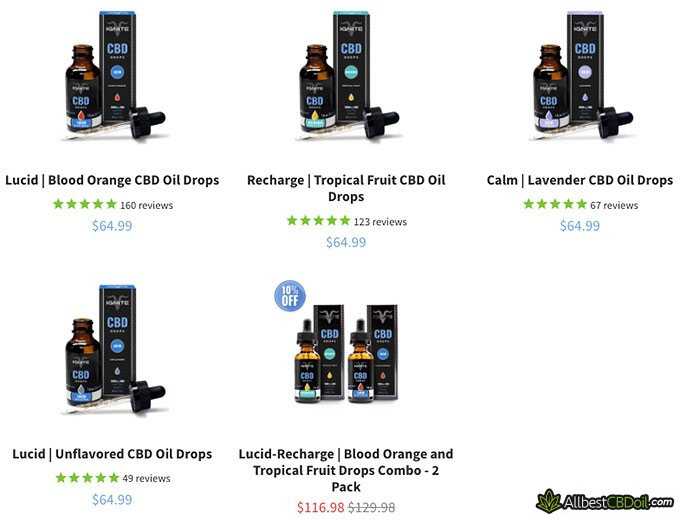 As you can see on their product page, IgniteCBD offers unflavored, lavender, tropical fruit and blood orange CBD oil drops.
Each of the flavors should have a different effect on you, similar to the ones that the Vape Pen offers. If you ask for the recommendations, after analyzing Ignite CBD reviews, I've noticed that users love the Blood Orange the most. Some, however, prefer the natural taste. So, I would say that you should pick only based on your personal taste.
You should know that each of the products is thoroughly tested, SO 19075:2015 certified, have 0% THC, no pesticides, non-GMO and gluten-free. The only concern of mine is that the company does not share their lab test results on their main site.
Ignite Toothpicks
The last product is very untraditional and unique, I doubt that you've thought about it before reading this Ignite CBD review. It's the Ignite Toothpicks, each of them contain 25mg of full-spectrum CBD. It's especially great if you have oral pain, and also an option to get your intake slowly throughout the day.
So, these are the products that Ignite managed to release in such a short time. If you ask me, I would say that's quite a progress. However, compared to leading CBD brands, Ignite's product list is not as versatile.
Table: cbdMD, CBDistiller and Ignite product comparison.
Quick, But Long-Lasting Effect
We always expect a quick and long-lasting effect, however, in many cases the scenario is different. But speaking of Ignite CBD, these features can be named as the strongest features of the brand.
The majority of Ignite CBD reviews claim that they love how quick they can feel the effect that includes anxiety, stress and pain relief. The outcomes are that great due to the high quality sourced hemp.
So, if you want a product with a quick effect, I recommend their products. Ignite CBD reviews approve that the effect kicks in faster than the majority of other brands they've used before.
THC-Free Products
An unexpected drug test is called "unexpected" for a reason. If you want to use CBD without worrying about the negative outcomes, you should use products without THC.
Previously, in this Ignite CBD review, I've told you that the legal amount of THC is 0.3%. If you exceed this number, you might get into a serious problem.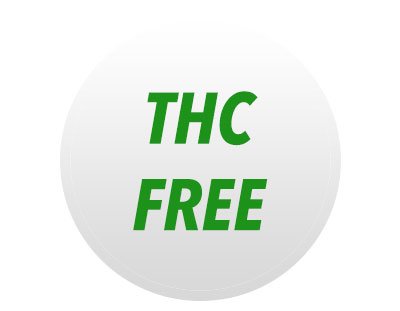 Using Ignite you won't even have to think about such a possibility. Let me give you a more detailed explanation why. In all of the products of the Ignite CBD, high purity CBD isolate is used. It's a purified crystalline powder that has over 99% CBD molecules. The remaining percent is most often non-THC cannabinoids (CBDa, CBC, CBDV).
Thus, CBD isolate ensures 0.0% THC in the CBD products. But to be sure that there are no problems with the amount of THC, Ignite CBD undergoes the testing process based on the requirements of the FDA's FD&C Act.
So, even if for some reason you consume higher than daily dosage, it's still very unlikely that there will be any THC in your system.
Ignite CBD Review: CONS
While it seems that Ignite has almost everything, there are very important aspects that it lacks.
Lack of Information
Every time I write a review, I not only look into the products and trust customers' feedback. This is a more detailed process for me. But the thing is, I cannot write a thorough Ignite CBD review when there's no information I can find.
First of all, even if not every company reveal where the hemp plants that are used to extract the oil are grown, the location is very important. Ignite CBD is one of those companies that lack transparency. I haven't found any information regarding the hemp growth location. That's a major drawback in all of the Ignite CBD reviews.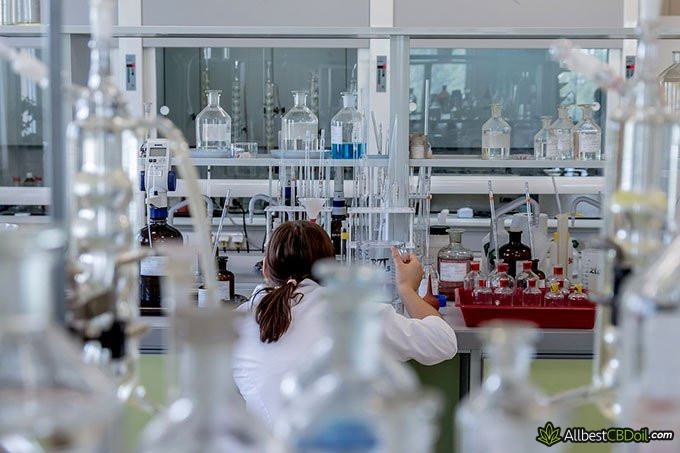 Secondly, I missed the lab test results. Everything that Ignite CBD tells on their website can be difficult to trust without proof. It doesn't help me to write this review either. Many brands say that their products are lab tested, but there's one catch. Many of them order to do the test in their own lab. Needless to say, such tests simply cannot be trusted. The provider can easily "fake" the results.
So, you should look for the term "third-party tested". And even if I cannot include it as a benefit in this Ignite CBD review, I would still like you to know all about it. So, the term "third party" is very important here. You can rely the companies that perform such testing and even share the results with you. It means that their products are tested by independent labs and they cannot change the results.
Therefore, the lack of information is definitely something that Dan Bilzerian's company lacks. It's not enough to know his name, you also need approved data.
Pricing and Shipping
It's important to know the qualities of the product, and I believe that I have provided you with all the relevant information in this Ignite CBD review. But now it's time to have a look into the pricing, shipping, and returns. These aspects might completely change your decision.
First of all, let's have a look at the pricing:
Compared to other brands, I would say that Ignite CBD offer relatively price-friendly options. Other providers have similar quality and potent products for around $100 USD. So, if you cannot spend a lot of money on CBD goods, I would definitely recommend this brand.
Secondly, shipping. The pricing might vary depending on your location, so each of the customers can check it when purchasing. Ignite CBD will process your order within two business days. And, your order should be delivered in about 7 days. So, there's nothing out of the order, almost all of the CBD brands will provide you with similar shipping period.
Talking about returns, if for some reason you decide that the product is not right for you, you have to return the products within 30 days. After that, there won't be any possibilities to do that. But note that in order to get your money back, your products must be unused and in their original packaging.
Therefore, these are the main aspects to note in this Ignite CBD review. If by some chance there's still something you want to ask, you should visit their FAQ site, there's a lot of information about their products.
Here is The Best CBDistillery Offer I Found:
30% Exclusive Discount
On All CBDistillery Products
You have an exclusive chance to save 30% on your CBDistillery order. Grab this limited-time promo code & enjoy top-rated CBD products!
Expiration date: 03/12/2023
931 People Used
Only 37 Left
Conclusions
As mentioned in the very beginning of Ignite CBD review, I wanted to find out if this new company founded by Dan Bilzerian manages to keep up with the old wolves. Considering all the Ignite reviews, It's safe to say that people love this brand.
Ignite offers a diverse product line that includes disposable vape pens, rechargeable vape pens, CBD oil and Ignite toothpicks. The most favored product by the users is the disposable vape pen, I managed to find many positive Ignite reviews.
All of their products are produced from high-quality hemp and contain 0% THC, so you will never fail an unexpected drug test. Also, products offer quite a low pricing that many of you should love.
On the other hand, I missed a lot of information on the location of the hemp that is used to extract the oil. Also, the company does not provide third-party reviews that might seem suspicious.
While Ignite sounds like an ok brand, it's recommended to choose more transparent and reliable providers, such as cbdMD, Charlotte's Web and CBDistillery.
Table: cbdMD, Charlotte's Web and CBDistillery features.
Please keep in mind, though, that before you start using any CBD-based or related products, you should always consult with your family doctor. While I can tell you about the general collective feeling that most people have about certain CBD providers, this information should never substitute that of professional advice.
Leave your honest Ignite review
Leave your genuine opinion & help thousands of people to choose the best cbd. All reviews, either positive or negative, are accepted as long as they're honest. We do not publish biased reviews or spam. So if you want to share your experience, opinion or give advice - the scene is yours!