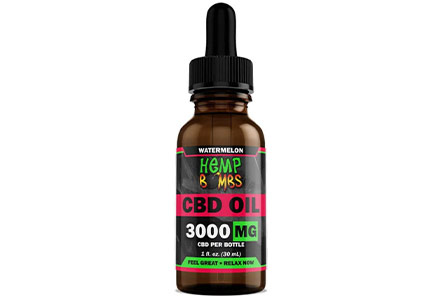 There are many different CBD product providers around these days, and it can get rather difficult to pick that "one, best company" whose products you'd use 'till the end of time. To help you make a better decision, today we'll be researching and looking at Hemp Bombs reviews.
Hemp Bombs is an interesting company as far as CBD providers are concerned. There are a couple of reasons for why that's the case - don't worry, we'll get into it soon enough. We'll also talk about some of the things that customers don't like about the brand and its products, too.
TL;DR: Whether it be Hemp Bombs CBD gummies reviews or Hemp Bombs CBD oil reviews, the general opinion is more or less the same - the company provides high-quality, independently tested products. They source their hemp from the EU, and follow a strict no-THC rule. There are very few Hemp Bombs side effects associated with the company's products.
Pros
CBD isolates - a THC-free brand
Potent
Hemp sourced from EU
Third-party lab tested
Cons
CBD oil could have more taste choices
Customers claim that effects take a long time to kick in, since it's a CBD isolate, and not full-spectrum product
Hemp Bombs Reviews: PROS
There are plenty of ways we could start off talking about Hemp Bombs reviews. However, throughout the time I've been dealing with CBD products and their providers, I've learned one thing - there are a couple of essential aspects that each CBD provider should have figured out if they want to make it to the top.
And one of these aspects is independent product testing.
Products Tested by Third-Party Laboratories
There are certain facilities that deal with testing CBD provider products. The subjects of these tests could be anything from oil and tincture products, all the way to vape juice, lollypops and even toothpicks.
The tests are performed in order to find out the levels of cannabinoids, pesticides, heavy metals, and other substances within the products in question. At this day and age, it has become almost mandatory for a CBD provider to test their products with third-party labs. If such tests are not performed, customers will usually see this as being very suspicious.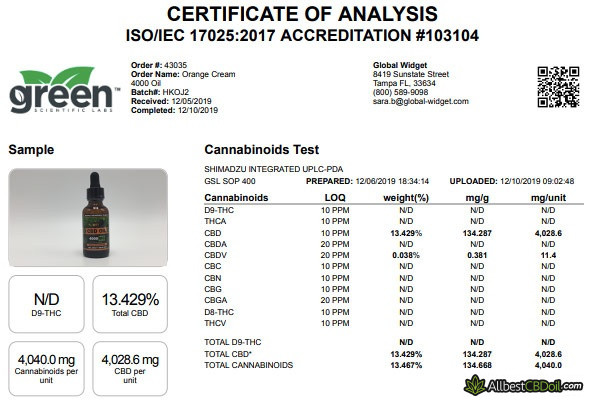 However, as some customer Hemp Bombs reviews will tell you, things aren't always as smooth as you would like them to be, and some companies try to find loopholes of how they could get out of this situation. Some hire "local" labs to test their products (these tests are usually completely and utterly biased), while others simply hide their test results from the public eye.
I'm glad that, in this Hemp Bombs review, I am able to state that the company does none of these things.
Hemp Bombs proudly display their independent test results on their own, official website for anyone to see, analyze and evaluate. Naturally, this means that the test results meet the required standards, but it also shows the transparency of the company.
Whatever the case might be, I'm happy to be able to start this Hemp Bombs review with this aspect down and figured out. It's an essential part of climbing to the top of the CBD industry and, if nothing else, shows reliability and trustworthiness.
Hemp Grown and Farmed in the EU
Now that's something you don't see every day.
Remember when I mentioned that Hemp Bombs is a rather interesting CBD product provider? Well, this is one of the main reason why that's the case.
The company grows, farms and ships their hemp from the European Union. The absolute majority of companies that are at the top of CBD provider lists grow their hemp in the US. The fact that Hemp Bombs chose to go the EU route is indeed very interesting - it does have its pros and cons, though.

On the "con" side of things (if you can even call it an actual con), some Hemp Bombs reviews talk about not trusting hemp that's shipped across the globe. Even though the location where it grows and is farmed is pretty well-known, people still associate foreign hemp with possible issues.
While that's not at all surprising, the reality is actually the opposite.
What many people don't know is that the EU has some super-strict laws as far as hemp and cannabinoids are concerned. In many cases, these laws are quite a bit more strict than those in the US.
What this means is that customers that leave Hemp Bombs reviews that talk about not trusting the hemp should know this before making their final judgment. Hemp Bombs pride themselves on the fact that their hemp is natural, GMO-free and vegan-friendly, and is grown in a fresh and strictly-regulated environment.
A Huge Variety of Products
CBD oil (tincture, isolate, or any other variation) is a flagship product for many CBD providers out there. It's the "old school" way of taking CBD - a small bottle with a pipette is the first image many people think about when they hear the term "CBD".
However, times are changing. Customer Hemp Bombs reviews reveal that these days, everybody and their dogs (literally) have specific preferences of how they want to consume their CBD products. Companies have to adapt to these wishes if they want to stay ahead of the game - however, many still fail to do so.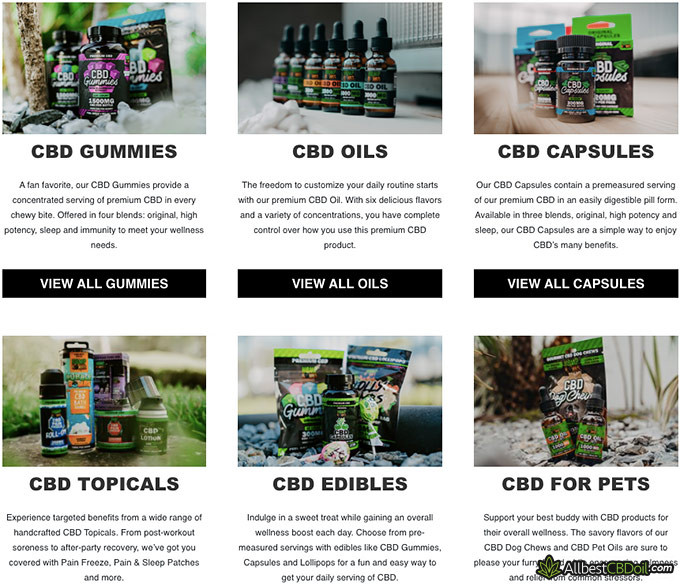 That being said, I'm glad to tell you that there's an overwhelming number of Hemp Bombs reviews that talk about the insane variety of products available to purchase from the company's website.
Whether it be Hemp Bombs CBD gummies reviews, or other customer opinion pieces that talk about vape juice, pet food, capsules, syrups and so on, the number of choices you'll have with Hemp Bombs become evident pretty fast. It's really cool to see a company that's keeping up with the times, and that takes their customer wishes into account.
Potent CBD Products
Potency is yet another prominent topic of conversation among the various Hemp Bombs reviews. While some people discuss the almost non-existent Hemp Bombs side effects and their correlation with the potency of the products, the vast majority of customers are giving the company praise for creating truly potent CBD product choices.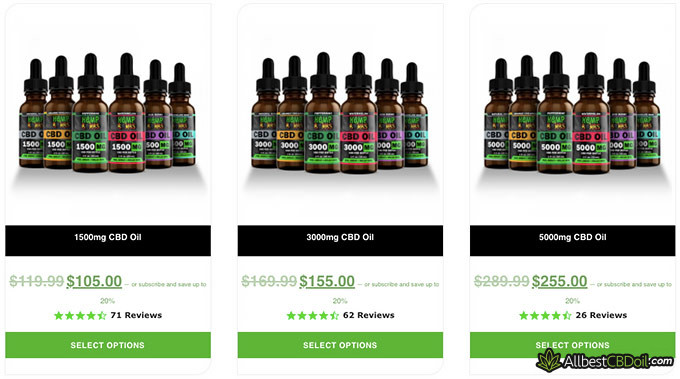 Admittedly, there are quite a few skeptics who argue that Hemp Bombs shouldn't be able to provide potent products based on the fact that the company specializes in CBD isolates. While this train of thought does make sense, the reality is different - that's evident from the many Hemp Bombs CBD oil reviews.
An additional "win" as far as Hemp Bombs is concerned is that, at least with the CBD oil, you are able to choose different amounts of CBD concentration (potency) that you'd like. This way, the company makes it so that the products aren't only potent, but are also approachable to both industry newcomers and CBD veterans, alike.
Hemp Bombs Reviews: CONS
Now that we're done talking about the most common positive customer Hemp Bombs reviews, let's do a "180" and take a look at some Hemp Bombs complaints.

Did you know?
CBD Effects Take Time to Become Noticeable
The most common complaint that people have for Hemp Bombs has to do with the before-talked-about fact that the company deals in CBD isolates.
You'll notice that with CBD providers that sell full-spectrum CBD oil, both the topics of potency and CBD effect duration are constantly seen in the "PRO" sections of different customer reviews. That's because full-spectrum CBD oil is usually very potent and doesn't take much time to "kick in".
However, even though user Hemp Bombs reviews do claim that the company has managed to make their products rather potent, it would seem that there is still the issue of just how much time it takes for the effects to kick in after you've consumed the product.
Now, it's worth mentioning that this isn't a deal-breaker by any means of the term. However, if you belong to the majority of people around the world, chances are that you're going to want to feel the effects as soon as possible. Unfortunately, this doesn't seem to be the case for many Hemp Bombs users.
Little Taste Variety With the CBD Oil Products
It's tough to say if this could even be called a "con", but it's still something worth pointing out.
The fact that CBD oils don't taste all that good is general knowledge by now. Users tend to describe the taste as "earthy" and bitter - that's not something that would put a smile on your face, now is it?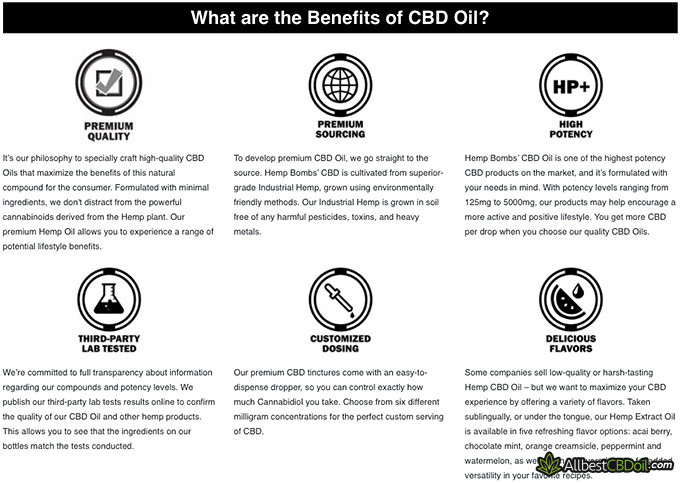 Some companies that deal with CBD products ignore this fact and simply keep on selling natural-tasting CBD oil, while others add some sweeteners (whether artificial or not) and taste enhancers. With Hemp Bombs, you'll have two big choices as far as CBD oil is concerned - peppermint and watermelon.
While it's cool that the company actually gives you a choice, some customer Hemp Bombs reviews point out that the variety of options is, well… Quite limited. It would be cool if the company would improve on their supply of available tastes.
Price
Finally, let's discuss the price of Hemp Bombs' CBD oil products. While there are many different Hemp Bombs CBD gummies reviews and discussions about other products floating around the internet, we'll focus on the traditional, flagship product - the CBD oil.
The price and CBD concentration options for Hemp Bombs CBD oil are:
As you can see for yourself, there are 5 different options you could pick from. Admittedly, the prices of these products are a bit on the more expensive side of things. That being said, it does kind of make sense.
Think about it - Hemp Bombs grow, farm and ship their hemp from the other side of the world. It's pretty difficult to imagine just how expensive such remote operations could get. Now, you might say - that's not my problem, and not something that the customer should deal with!
While you would be right to an extent, it's important to keep in mind the fact that this is all done so that Hemp Bombs could supply you with what they believe to be the best version of their product. The company doesn't grow hemp in the EU just to look fancy or to charge a whole lot more for their products - it's all part of a bigger picture.
Also, you should keep in mind the fact that there's the industry-standard 30-day money-back guarantee in place. If you happen to change your mind and would like to return your CBD product, you'd be able to do so in the 30 days from your initial order. Note, though, that you can't just open it up, test a few drops and then send it back - that's not how it works.
Here is The Best CBDistillery Offer I Found:
30% Exclusive Discount
On All CBDistillery Products
You have an exclusive chance to save 30% on your CBDistillery order. Grab this limited-time promo code & enjoy top-rated CBD products!
Expiration date: 04/10/2023
931 People Used
Only 37 Left
Conclusions
For every decent and reliable CBD product provider out there in the world, there are dozens if not hundreds of those who just want to steal your money. It can be really difficult and frustrating to have to sort through various customer and expert reviews, not knowing who to trust and where to look.
Customer Hemp Bombs reviews claim the company to be one of the industry leaders - that goes without saying.
People are genuinely happy with the products that this company provides. There are very few known Hemp Bombs side effects that you might encounter (and none of them are long-term health-threatening), and the overall tone of customer Hemp Bombs CBD oil reviews seems to be very positive.

If you're looking for a company that deals in natural, vegan-friendly and absolutely THC-free products, Hemp Bombs might be just what you need. With a huge product variety, you're bound to find something that would suit your wants and needs.
And don't forget - once you purchase a CBD product from Hemp Bombs, you'll have 30 whole days to change your mind and receive a refund.
All in all, I hope that this Hemp Bombs review was informative enough so that you could get at least a general impression about the company in question. Based on our extensive research and truly overwhelmingly positive customer Hemp Bombs reviews, this CBD provider is definitely worth checking out.
Thank you for reading, and good luck in finding the best CBD products for yourself!
Please keep in mind, though, that before you start using any CBD-based or related products, you should always consult with your family doctor. While I can tell you about the general collective feeling that most people have about certain CBD providers, this information should never substitute that of professional advice.
Leave your honest Hemp Bombs review
Leave your genuine opinion & help thousands of people to choose the best cbd. All reviews, either positive or negative, are accepted as long as they're honest. We do not publish biased reviews or spam. So if you want to share your experience, opinion or give advice - the scene is yours!