You have a unique chance to win the ultimate Social CBD Giveaway gift box - it contains 3x Broad Spectrum CBD Drops, 2x Muscle Balm Sticks & 1x Gel Capsules, all worth $250. We have covered everything you need to know & more about Social CBD here.

At AllbestCBDoil.com, you can read in-depth, fact-based reviews, guides & find useful insights. Now you can also enter valuable CBD oil giveaways & win free CBD oil. If the Social CBD sample is not enough for you, here's your chance - complete a few simple steps presented below, win the Social CBD Giveaway and take the free CBD oil home!
How does it work?
Complete the steps in the CBD oil giveaway entry form below & enter the Social CBD Giveaway instantly.
Did you know that the more steps you complete, the bigger your chances are to win free CBD oil? Statistics show that participants who completed ALL the actions won the CBD samples 95% of the time.
Huge bonus - your entries in the Social CBD giveaway are unlimited! So when you complete the main actions, you unlock your chance to refer as many friends as you want & get unlimited points.
All the Social CBD Giveaway participants are validated & their action completion is tracked, so there are no incomplete entries or invalid participants. The Social CBD sample winner will be announced on Twitter & Facebook after the competition ends.
The winner will have 48 hours to claim the free CBD oil before a new winner is chosen.
The free CBD oil giveaway prize - 1 Social CBD gift box, containing 3x Broad Spectrum CBD Drops, 2x Muscle Balm Sticks & 1x Gel Capsules, all worth $250.
Eligibility - only 18+ aged US citizens can take part in the Social CBD Giveaway & win Social CBD samples.
The Social CBD Giveaway is valid for 30+ days. But don't worry if you didn't make it in time or didn't win - check our free CBD oil giveaway directory for amazing CBD samples & free CBD oil giveaways happening every month.


Why Social CBD?
After doing an in-depth Social CBD research, we noticed that Social CBD oil reviews are mostly positive towards the company's products. Social CBD sources its hemp from the US, and offers a great variety of products, from CBD vape pens to their most popular product - broad-spectrum CBD oil drops.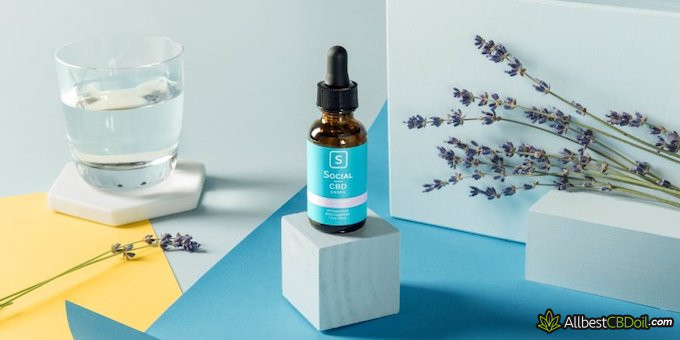 Social CBD reviews note that the brand tests their products independently. What is great, you can access the test results at any given time, too - just request them from one of the pages on the brand's official website. By entering this Social CBD Giveaway, you have a chance to try out this good quality free CBD oil!
Not many Social CBD oil reviews mention this, but the company seems to have checked all of the main, most-common product checkmarks out there. While there are countless methods of using CBD nowadays, the most popular ones are still oil drops, vaping and various topicals.